SCOTTSDALE, AZ - Looking for restaurants that always have fresh local cuisine? In Scottsdale, there are several restaurants that make use of the city's five distinct growing seasons and year-round farmers' markets. The vegetables, fruits, nuts, meats, and seafood you order at the table are likely acquired on-site or from local farmers and vendors at these establishments.
10199 E Bell Rd | 480-935-2949
Enjoy chef-driven modern food, handmade cocktails, and local beers in a relaxed setting at The Vig. Chef Jeremy Pacheco is in charge of the cooking at this popular Scottsdale neighborhood bar. Pacheco grew up on a farm in the Sonoran Desert, and his family has been in Arizona for nine generations, so it's no surprise that local producers are honored on the menu.
5532 N Palo Cristi Rd | 602-955-7878
For LON's, "farm-to-table" is more than a slogan, it's a way of life. Locally made and indigenous products are an important component of every meal created at LON's, from McClendon's Select asparagus and Arizona Microgreens herbs to Crow's Dairy goat cheese and Hayden Flour Mill's Semolina, and even Desert Blossom honey and Cotton Country Mesquite Syrup. The region's finest ingredients are prepared using a combination of cutting-edge trends and age-old culinary techniques such as roasting, smoking, and wood-grilling, making LON's one of the Valley's top restaurants.
6000 E Camelback Rd | 480-214-8000
Executive Chef Jacques Qualin skillfully executes a refined menu of steakhouse classics at J&G Steakhouse at The Phoenician. J&G, located in the Camelback Mountain foothills, combines award-winning premium meats and a worldwide seafood variety with the freshest local ingredients and exotic seasonings. Their menu includes Roasted Alaskan Halibut, Parmesan Crusted Chicken, Maine Lobster, and Filet Mignon, to name a few. Talk about delectable, and the whole thing is capped off by breathtaking vistas of the city below.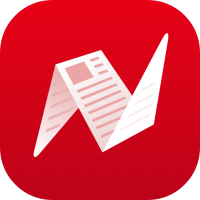 This is original content from NewsBreak's Creator Program. Join today to publish and share your own content.