CHANDLER, AZ - If you want to learn how to drive your car, driving courses are available around the greater Phoenix area. But for some of you owning high-performance automobiles, it will take more than just how to handle the steering wheel, and Radford Racing School is the place for that.
Located at 20000 S. Maricopa Rd. Gate #3, Radford Racing School provides racing classes of many high-spec vehicles, including race-prepared automobiles, sedans, SUVs, and open wheels on a 450-acre facility. You can also get the opportunity behind the wheel of Dodge and SRT cars, as it is officially associated with the American brand.
The facility features a 1.6-mile track for its courses, along with a personalized 1.5-mile go-kart track, event venue, and eight acres of asphalt configurable for drifting, slalom, drag racing, or as a valet parking space for large-scale group events.
To further your driving education experience, Radford Racing Schools has sophisticated classrooms, a guest lounge, a drivers club, and a gift shop in its indoor facility.
Radford Racing Schools offers many programs trained by certified instructors. For example, the Performance Driving course will teach you principles in slalom, autocross, accident avoidance, and many more, with a 717HP Dodge//SRT Hellcat Widebody and Dodge Viper.
If you want to experience a track day-included class, then the Radford Signature program can be your option. Apart from giving Dodge//SRT Hellcat drills, The 3-to-4 day class will also introduce you to the Ligier JS F4 Open Wheel Formula race car.
At the end of the course, there will be track sessions, and you get a sports car license from the Sports Car Club of America, or SCCA, once you graduate from the school.
To register for classes, book events, and detailed information about the facility, you can contact (480) 403-7600 or email at Info@RadfordRacingSchool.com.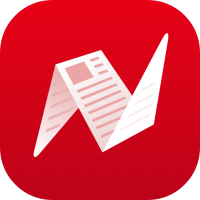 This is original content from NewsBreak's Creator Program. Join today to publish and share your own content.