PHOENIX, AZ- What you need to know about Wildflower Season in Phoenix:
What is the blooming season for wildflowers? Flowers usually bloom from late February through May.
What types of wildflowers are there? Throughout Arizona, you'll find more than 20 varieties of wildflowers, like poppies, brittlebushes, chuparosa, and marigolds. In addition to elevation, the frequency of these flowers is dependent upon rainfall from the previous year.
Follow the path. Hiking trails and parks should be treated like museums: look, but do not touch. Plucking the flower will kill it and prevent it from spreading its seeds, leaving you with meaningless flowers the following year. It's also a good idea to stay on the path because the Sonoran Desert is home to many creatures. It's best not to disturb them.
South Mountain Park and Preserve
Location:
Las Lomitas (E): 10919 S. Central Ave, Phoenix
Bajada, Ranger Kiwanic (M): 10919 S. Central Ave, Phoenix
Javalina (M/D): 10919 S. Central Ave, Phoenix
There are usually wildflower displays in the Bajada, Las Lomitas, and Ranger Kiwanic areas, accessible from Central Avenue. The road leading to the Gila Valley overlook (Central Avenue entrance) also features wildflowers. You can also see wildflowers near the entrances to Pima Canyon and Beverly Canyon (Javalina Trail) in the park.
Location:
Apache Wash Trailhead (E-M): 1600 E Sonoran Desert Drive, Phoenix
Desert Vista Trailhead (E): W Desert Vista Trail, Phoenix
The Apache Wash Trailhead is home to yellow brittlebush, red-orange globemallow, marigolds, and more. In addition to the trailhead parking area, examine the north-facing slopes of the Desert Vista Trail, including the Desert Tortoise and Verde trails.
Piestewa Peak and Dreamy Draw Recreation Area
Location:
Piestewa Peak, Quartz Ridge Trail #8A (M): Trailhead located at northeast corner of 32nd Street and Lincoln Drive.
Dreamy Draw Recreation Area (E-M): 2421 E Northern Ave, Phoenix
In the Phoenix Mountains Preserve, there are several trails with north-facing slopes nearby Piestewa Peak that is good for viewing wildflowers. The hillsides and washes surrounding Trail 100 in Dreamy Draw Recreation Area are often covered in a variety of wildflower blooms.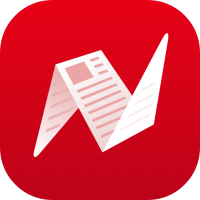 This is original content from NewsBreak's Creator Program. Join today to publish and share your own content.