TUCSON, AZ - Tucson offers a wide variety of places and activities, one of which is hiking trails. It is the right place if you are a hiker, as Tucson is surrounded by five mountains and has two sections of the national park that border the city. Whether you are an amateur hiker or a pro, Tucson has several options for suitable hiking trails. The places that will be listed below are worth hiking locations to visit in the Tucson area
1. Seven Falls
Accessed through Sabino Canyon Recreation Area, this place is about 30 minutes from downtown Tucson in the Santa Catalina Mountains. Travel time can be a few minutes if you depart through the restaurants and hotels located nearby. The waterfall's name in this place is taken from the waterfall that continues to flow throughout the year. Visitors can enjoy climbing comfortably and admire the scenic landscape with their respective travel times and then take a break to enjoy the fabulous water pool in this climbing area.
2. Tumamoc Hill
Located in the mountainous Tucson, this hiking trail calls on all hikers from beginners to advanced to gain experience walking on a fast, relatively easy, paved, and gently sloping path. In a round trip, the trail covers 3.1-miles. The city can be seen in its entirety from this spot, which is perfect for hiking. In addition, if you come at the right time, you will get amazing views at sunrise and sunset.
3. Yetman Trail
Located in the Tucson Mountain Park area, this trail is worth a try for those of you who have often hiked. Although this route is well maintained, this hiking trail has a lane distance of up to 12 miles round-trip, which will be a little difficult if you are not used to climbing.
4. Blackett's Ridge
Located off the bear canyon trail, Blackett's Ridge is a challenging track. But with a somewhat difficult path, it will pass when climbers have seen the scenery that can be seen from almost every direction. Hikers should be physically fit as the trail is 1,700 feet high and over six miles. The hard work of climbing this trail will pay off, and hikers can capture the moments with their cameras and take amazing photos.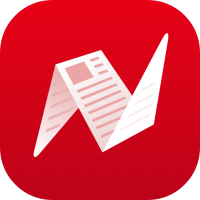 This is original content from NewsBreak's Creator Program. Join today to publish and share your own content.