TUCSON, AZ - Through its office of economic initiatives, the City of Tucson is initiating an attempt to identify better businesses that have been in the city for a long time. Launched in July, the program will certify local businesses that have been operating for the last 25 years.
According to Tucson Mayor Regina Romero, this effort is proud to recognize a business in Tucson that has existed for a long time, is still standing, and can impact the community. These local businesses' identity the community's unique identity, and through this program, The Office of Economic Initiatives can do stuff to acknowledge the existence of the oldest business.
Legacy businesses will be recognized at an upcoming legacy business celebration event and given exposure to new interactive maps and marketing materials in the City of Tucson.
Requirements for businesses that can apply for this program are non-profit and independently owned businesses that have been in operation for at least 25 years. If originally the business was started in Pima county then annexed to the city, it is allowed to apply. In addition, the business give contributes to the history or identity of the community, and the business owner is committed to maintaining the existing features of the business.
The business has also never been out of business for more than a year. For old businesses must include narratives about the impact that has been given to the community and are committed to maintaining the quality of their products, services, and business traditions. An inter-departmental team will review all existing businesses that apply to the program. The final decision rests with the Economic Initiatives director, who decides on final eligibility within 60 days of application acknowledgment.
Online registration for this program is open, and applications are accepted on a rotating basis. Those who wish to register their business in this program can fill out an online application located here (https://connecttucson.com/legacy-business-program/), and The Office of Economic Initiatives will provide a feasibility decision and notify the business owner within 60 days.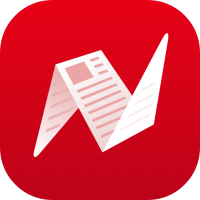 This is original content from NewsBreak's Creator Program. Join today to publish and share your own content.