PHOENIX, AZ - Protecting the quality of their water is a top priority for Arizona Municipal Water Users Association AMWUA cities. The cities' water quality is constantly tested, analyzed, and monitored by their staff. Are you aware that tap water is subjected to a higher standard of testing and testing than bottled water? You can therefore use tap water without fear of contamination.
There are strict regulations for municipal water providers, and they are held to the highest standard. In other words, significant resources are being focused on water quality. In order to ensure the safety of water distribution and water treatment systems, Valley water utilities perform millions of tests and measurements each year. Each city in AMWUA has an aggressive water quality program that is run by a team of chemists, technicians, and specialists who test the water daily for hundreds of substances, across multiple service areas with high-tech equipment to ensure that the standards for safe drinking water are consistently met.
Because the AMWUA cities utilize multiple sources of water, including the Colorado River, Salt, and Verde Rivers, as well as groundwater, they require a different level of filtration because of their different compositions. It is impossible to treat water from different sources equally. A vast infrastructure and advanced facilities are being built to help the cities address those treatment challenges. Every household in the Valley gets enough affordable and safe water.
When river water enters water treatment plants, it contains natural, organic particles. Often referred to as turbidity, which measures how clear the water is, this can make the water appear cloudy. During the water treatment process, turbidity is reduced, making the water clear and removing harmful particles from the water. To remove and prevent the growth of potentially harmful microorganisms, a chemical like chlorine is added in the last step of the multiphased process. To provide drinking water to homes, workplaces, schools, and hospitals, and essentially small amount of disinfectant needs to be in the system.
AMWUA cities meet all of the safe drinking water standards set by ADEQ, Environmental Protection Agency (EPA), and Maricopa County Environmental Services Department. Safe Water Drinking Act requirements bring accountability and safeguard high standards for water quality.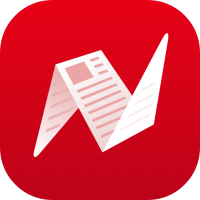 This is original content from NewsBreak's Creator Program. Join today to publish and share your own content.