PHOENIX, AZ -There has been ice found on Mars at a number of locations over the past two decades. Observations from orbital satellites, in particular the Mars Reconnaissance Orbiter, have provided the majority of information about Martian ice. It is difficult to determine the grain size and dust content of ice from that high above the surface. Researchers rely on these features of ice to determine the age and depositing process of ice.
Scientists Aditya Khuller and Philip Christensen of Arizona State University, as well as Earth ice and snow expert Stephen Warren from the University of Washington, developed a new method to determine how dusty Mars ice actually is.
They were able to successfully match the brightness and the dust content of Martian ice by combining data from Mars Reconnaissance Orbiter and NASA's Phoenix Mars Lander using computer simulations for predicting snow and glacier ice brightness on Earth. AGU's Journal of Geophysical Research: Planets recently published their findings.
Since Mars has a dusty surface, much of its ice is also dusty and dark in comparison to the fresh snow we might see on Earth. As dust accumulates on ice, the ice gets warmer and darker, which affects its stability and evolution through time. This might also lead to the melting of Martian ice under certain conditions.
These simulations predict that the ice found by the Phoenix Mars Lander was formed by dusty snowfall over the last million years, in a manner similar to previous deposits of ice found on Mars near mid-latitudes.
The next step will be to evaluate whether Mars' ice can melt and dig deeper into Mars' climate history.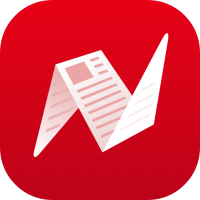 This is original content from NewsBreak's Creator Program. Join today to publish and share your own content.