PHOENIX, AZ - After a little diversion away from the main roads and highways, several of the Grand Canyon State's most fascinating and picturesque routes emerge.
Take the exit ramp to enjoy the gorgeous roads and byways in Phoenix.
(1) The Apache Trail
Along the Apache Trail, there are several scenic pullouts and must-see sights. Goldfield Ghost Town, which provides a tour of a former gold mine, is one of the first places you'll come across. From there, you'll pass through Lost Dutchman State Park and the Superstition Mountains, then on to Saguaro Lake, Canyon Lake, Apache Lake, and Theodore Roosevelt Dam, the former world's tallest masonry dam. 
Before arriving at Globe, you can first visit the cliff dwellings, a former copper and silver boom town with historical structures from its mining heydays. This road is not advised for large vehicles, such as RVs or trucks with trailers, due to its narrow width and sharp bends.
(2) Dobbins Lookout
Dobbins Lookout offers one of the finest views of Phoenix. You can see breathtaking views from every corner. Drive there at any time because it is located on Summit Road in South Mountain Park. The 15-minute journey from the foot of the mountain to the lookout is full of curves and concealed turns. Be careful, since you might encounter cyclists and hikers.
You may park your car and enjoy what is perhaps the greatest viewpoint in the city after you reach the peak. Stroll over to the stone resthouse, a Flintones-style shelter erected by the Civilian Conservation Corps in the 1930s, for some shade or peaceful meditation. This is one of the greatest spots to see the dawn or sunset in Phoenix.
(3) Wrigley Mansion
The Wrigley Mansion, which sits on a knoll overlooking the famous Arizona Biltmore resort, was erected in 1932 by chewing gum mogul William Wrigley Jr. The home is positioned high enough to provide guests with a tree-skimming, panoramic view of the city below.
Taking a short drive through the gates and up the road to the mansion's front door for a breathtaking view does not cost anything. You are welcome to stay for happy hour, live music, or Sunday brunch if you so desire.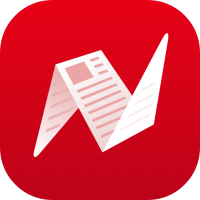 This is original content from NewsBreak's Creator Program. Join today to publish and share your own content.