PHOENIX, AZ - Sandwiches were initially made by tucking a piece of meat between two slices of bread. Nowadays, sandwiches encompass a great deal more! There are so many breads available on the market today that can hold so many delicious fillings. Whether it's a French baguette, a tortilla wrap, a sourdough ball, or a naan, a sandwich is widely available. Check out these favorite sandwich shops in Phoenix.
1.Knuckle Sandwiches
This restaurant serves various menus ranging from sandwiches, salads, wraps, paninis, vegan menus, kid's meals, chips, desserts, and drinks. A popular menu from a restaurant with more than 25 years of experience is the turkey cranberry sandwich, priced at $9.00. The restaurant is open from 8:00 a.m. until 8:00 p.m. from Monday to Saturday and opens from 9:00 a.m. until 3:00 p.m. on Sunday. Fancy the menu that suits your taste and visit this restaurant at 325 W Elliot Rd Ste 103 Tempe, AZ 85284.
2.Frank's New York Style Deli
Located at 2301 W Orange Dr Alhambra Phoenix, this restaurant serves Monday to Saturday from 9:00 a.m. until 7:00 p.m. and closes at 6:00 p.m. on Saturday. The menu offered by this restaurant consists of a wide selection of subs, salads, desserts, drinks, and chips. The favorite menu from this restaurant is the roast beef sub priced at $11.99. Besides that, the new york style cheesecake menu is also the most favorite dessert from this restaurant.
3. Zookz Sandwiches
Established in 2012, this restaurant serves sandwiches and salads as the main dishes. Located at 100 E Camelback Rd Suite 192 in Phoenix, this place is open daily from 8:00 a.m. until 4:00 p.m. The best-selling menu from this restaurant is Kale Salad; besides, there is a sweet sandwich menu, which is also the specialty from this restaurant.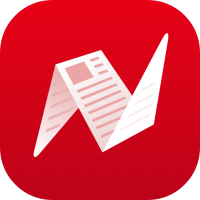 This is original content from NewsBreak's Creator Program. Join today to publish and share your own content.