PHOENIX, AZ - Have you ever heard about Detective ARAN? The nickname given to The Phoenix vehicles that collects road conditions and plans the roads to keep them always in good condition.
ARAN stands for Automated Road Analyzer, a vehicle equipped with high-end tools for road analysis, including cameras and software. Its equipment is used to collect, categorize, and evaluate road data. With its high-end software, this tool can detect roughness, texture, cracks, and grooves in the roadway when moving with traffic
It has surveyed all Phoenix local and major roads and only take two calendar years. By the time it is finished, ARAN has amassed 15,000 miles of track to evaluate. As part of the Phoenix 2050 transportation plan, it performs surveillance duties that significantly impact Phoenix roadways.
This automated road analyzer provides its results in road images, videos, GPS location points, and measurements of precise road conditions to city experts for analysis of road conditions. ARAN information is used as a reference for scheduling road repairs. The data is based on scientifically validated data that allows the City Council to maintain roads proactively and fairly whenever necessary.
The City of Phoenix has experienced an increase in paving more than ever before. Community input made this achievement possible, which helped prioritize roads for treatment in the pavement maintenance program established by the City Council.
The purpose of automated road analyzer is not only to maintain roads but also to make better use of tax revenues, since accurate data can be used as a basis to maintain roads based on tax revenue.
Although equipped with high-tech and software, ARAN is designed in a shape of minibus. For this reason, it does not restrict public access while on duty since data is collected at average road speeds and in line with traffic.
Aran is back to collecting data beginning on August 6, 2021, and passing the Bethany Home to Dunlap routes.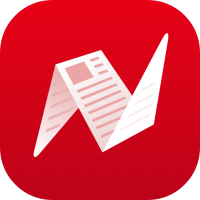 This is original content from NewsBreak's Creator Program. Join today to publish and share your own content.