PHOENIX, AZ - Social science researchers from Arizona State University (ASU) stated that having hope is more difficult than we think. Researchers are exploring how hope is conceptualized differently in different cultures and how higher hopes can improve wellbeing and health. Psychologists define hope as the act of deliberately setting goals and trying to reach them. Associate director of research in the Hope Center, Crystal Bryce stated that people who have hope are able to set goals, know ways to reach their goals, and feel like they can do things to achieve their goals.
ASU's center has been working on exploring what hope looks like in first-year student populations as part of an ongoing project. Researchers have found that students who are more hopeful are better off in terms of their health and ability to succeed in the future.
Researchers offer you some tips to help you get your hopes up in ways that benefit you and your community.
1. Take Small Steps To Achieve Long Term Success
Take some time to think about your goals, write them down, and list what you need to
achieve them
2. Be Honest With Yourself
A goal that does not excite or make you enthusiastic in the process of reaching it should be
adjusted.
3. Keep Context In Mind
When evaluating how hopeful people are, the team encourages them to take into account their cultural context. Hispanic and Latin communities play an important role in the center's research as they examine how people develop hope.
4. Hope Needs Practice
5. Foster A Culture of Hope
Researchers at the Center for the Advancement of Hope at ASU emphasize the importance of supporting one another and uplifting one another in the communities they have created.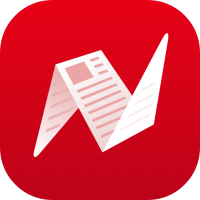 This is original content from NewsBreak's Creator Program. Join today to publish and share your own content.