PHOENIX, AZ - The Navajo government, through its division of social services, specifically Navajo Family Assistance Services (NFAS), provides social assistance by giving money to children in Navajo. Those for the child that is of school age and fit the requirements. The purpose is to increase school attendance, improve academic performance, and foster self-confidence. Submission of applications for Navajo school clothes and supplies for the 2021-2022 school year will open on October 4 2021. NFAS is the party that will accept all applications that applicants have submitted. Families approved during the 2020-2021 school year but did not receive funding can submit a report and contact NFAS Office Specialist Sophina Yazzie (928) 871-6847.
Roselyn Begay as the manager of NFAS, said there was a change in the criteria for applicants. If in the past period Navajo children had to live and attend school on the Navajo reservation, then with the newest period for Navajo Children residing outside the Navajo and not attending school on the Navajo reservation can participate in submitting this application.
As the applicant of this program, you are required to attach the following documents:
Certificate as a child of Indian blood
Valid child social security card
Documents such as an official school letter and verifying the child is a registered student in the current academic year, or other adequate documentation that the student is undertaking online learning, but can also such as documents issued by the Indian Bureau of Education, public schools, schools parish, or Indian affairs bureau
Fill up the W-9 form and then sign it by the applicant.
The applicant must also fit these following criteria:
Children aged between 3 to 18 years old on the date of application
The child must be registered as a member of the Navajo Nation.
The child must be enrolled in either school, including home or virtual learning.
The applicant must be registered in child care, Head Start, PreKindergarten, Pre-school, and grades K to 12 in the current school year.
According to the executive director of the social services division, Deannah Neswood-Gishey, rather than picking personnel, funding storage expenses, paying shipping charges, or setting up service arrangements, Navajo School Clothing's give all funds allocated for this program to Navajo children. The process of providing this assistance is given directly to them to choose their clothing style or buy other school supplies based on their reference.
For further information regarding this program, don't hesitate to get in touch with NFAS at (928) 871 – 6851, 6847, or 7635.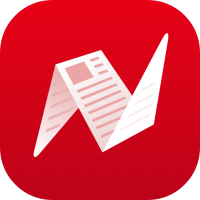 This is original content from NewsBreak's Creator Program. Join today to publish and share your own content.