PHOENIX, AZ - Shopping is one of the activities that we may like. Moreover, young people who want to explore the latest fashion will be happier to shop. The thrift store sells used clothes and other household goods, typically boosting funds for a humane foundation. Apart from the fact that the price is much lower, the quality is no less good than the new stuff.
Below are recommendations for three thrift shops in Tempe, and you can visit if you want to try a new shopping experience!
Uptown Cheapskate
Located in Chandler, This shop sells various clothing products such as clothes, pants, shoes, and bags. Visitors can window-shop and purchase products based on their own choice or ask the employees to recommend which items are suitable. The clothing products sold here also come from various brands however are sold at lower prices. This shop accepts credit card payments. The products are displayed on hanging shelves or displayed on mannequins so that visitors can see all the details related to these products.
address: 3454 W Chandler Blvd Ste 18 Chandler, AZ 85226
opening hours: Monday to Saturday from 10:00 AM - 8:00 PM
Sunday from 11:00 AM - 6:00 PM
T4T Thrift Shop
Treasures 4 Teachers, commonly known as T4T, is a unique boutique that is open to the public and provides various items that visitors can buy. Besides selling, this shop also allocates part of the income as donations for educators. The products offered at this store consist of clothing products such as clothes and pants and other categories such as accessories, home utensils, home furniture, kitchen utensils, and home decorations.
address: 3025 S 48th St Ste 102 Tempe, AZ 85282
opening hours: Tuesday to Saturday from 9:00 AM - 4:00 PM
Bargain Central Warehouse
This store offers good prices for a wide selection of products that they sell. This store also gives discounts from 25% to 75% compared to retail stores. The products in this store include furniture, clothing, sporting goods, bedding, tools, household items, kitchen appliances, and more. Most of the products sold by this store are brand new and quite complete. This store will provide special offers and notifications if the product they sell is new but has a defect.
address: 251 N Morris Mesa, AZ 85201
opening hours: Tuesday to Saturday from 10:00 AM - 5:00 PM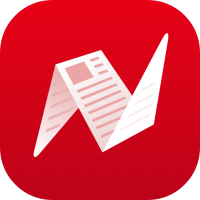 This is original content from NewsBreak's Creator Program. Join today to publish and share your own content.