PHOENIX, AZ - Isn't it time to take the dog out? You can do various fun activities with your pet dog, such as walking together, playing, or just letting your dog enjoy the beauty of nature—no need to be worry if you don't have the idea where to ​​take your pet out. You can take your furry friend to the dog park in Tempe, which is listed below.
The Barking Bodega
This dog park has a large area of ​​fresh green grass, so your pet dog will be free to run to and fro as they wish. This park also provides separate rooms for large and small dog parks, and a third room is equipped for who have made the reservations. The third park is generally used for birthday parties, breed gatherings, corporate events, and other activities. In addition to providing various facilities, this park also has a food stand that offers a menu of food and drinks made from organic farms and is the most excellent harvest.
Address: 1490 E Weber Dr, Tempe, AZ 85281
Opening hours: Tuesday - Sunday: 6.00 AM - 2.00 PM
6.00 PM - 10.00 PM
Shawnee Bark Park
The location of this dog park is perfect for those of you who want to exercise with your furry friends. Several facilities support the function of this dog park. The facility consists of
Dog owner benches, dog drinking fountains, tunnels, hurdles, see-saws, and gardens are protected by a 6-foot-high chain-link fence with a single-door system that minimizes dog run or loss.
Address: 1400 W Mesquite St Chandler, AZ 85225
Opening hours: Mon 6:00 AM - 8:00 PM
Tuesday Closed
Wednesday to Sunday from 6.00 AM - 8.00 PM
Nozomi Park
This park is divide into two areas: an area with open grass and the other for your dog's agility. In the afternoon, this park is quite friendly because it is famous as a place to stop. The spacious and comfortable garden will be the center of pleasure for both you and your dog friends. One thing to note is that you pay attention to the whereabouts of your children if you bring children under 12 years old when you are here. What's more, this park does not separate the playground between small and large dogs. In addition, the facilities available in this park for your dog are several obstacles such as balance beam, see-saw, tunnel, barrier, and large A-frame. For those of you who accompany your dog friends, you can rest on the bench that has been provided. This garden security is equipped with a chain-link fence 6 feet high and uses a one-door system to minimizes dog run or loss.
Address: 250 S Kyrene Rd Chandler, AZ 85225
Opening hours: Sunday to Monday from 6:30 AM - 10:30 PM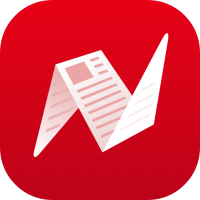 This is original content from NewsBreak's Creator Program. Join today to publish and share your own content.