PHOENIX, AZ - In the "Art and Science" course, Students of Arizona State University (ASU) have found astounding beauty in the intersection of art and science. Together with faculty members in the School of Life Science and the Biodesign Institute, the students were assigned to find an object that they can be viewed under an electron microscope. This microscope can produce extraordinary hyper-resolution images.
Their discoveries inspire them to create artworks. In Step Gallery, Grant Street Studios from August 19 to August 28 there will be an exhibition called "Sculpting Science" that will exhibit the students' artworks that they create in the course during the spring semester.
A professor in the School of Art, Susan Beiner who is a teacher in "Art and Science" also known as a ceramic artist, is working with an associate professor in the School of Life Sciences, Robby Roberson alongside other faculty members. Robby Roberson is the one who created the electron microscope images.
Susan Beiner said that this collaboration with the School of Life Science and the Biodesign Institute started when students try to make artwork inspired by microscope images.
Beiner stated that the students get 12 images from the objects they bring. The students then scanned it and finally they create art from the scanned image. The students create from any medium from popcorn to hair to leaves to be scanned for their projects.
There is an embroidered cell that hangs from a steel rod created by one of the students. The embroidery looks like a microscopic view, this is the first time someone translates science into fiber material.
"They think in different ways, and sometimes it is more innovative in terms of how it relates to the content," said Beiner.
A senior biology major with a focus on cellular genetics, Sara Faye, gave Roberson a dead fly to scan. It was covered in fungus and she covered her fly with dead baby breath flowers to emulate the fungus. It is a life growing from death.
Based on a picture of a mummified gecko's foot from an electron microscope perspective, an alumnus of Bachelor of Fine Arts in sculpture, Adam Sanders was able to create a ceramic.
He found out that the tiny little hairs on gecko's segmented toes made them stick to the wall. Therefore, he made a great big vase from it. Sanders creates a ceramic based on a conversation about molecular biology and cellular biology. He learned about the coronavirus and the vaccine that teaches your immune system to identify the virus and how the immune system will know what to do when the virus comes.
"The more I do art, the more I realize how intertwined it is with science," he said.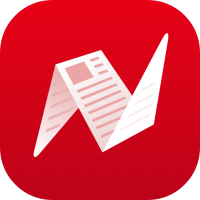 This is original content from NewsBreak's Creator Program. Join today to publish and share your own content.