PHOENIX, AZ - Are you looking for a Jazz club? There's a place that suits your taste when you're in Downtown Phoenix. The Nash Jazz Club answers your questions about a place where Jazz musicians gather and a place to be surrounded by Jazz nuances. The location is like a hidden gem on the corner of First and Roosevelt streets.
In the 70's, the existence of the Jazz club was quite rife here. However, over time, for several decades, the existence of Jazz music is quite difficult to found anymore. The opening of The Nash in 2012 was like a breath of fresh air for Jazz fans. It was this blessing that brought The Nash to a national award. This venue has been marked as one of the top jazz venues in the United States by DownBeat magazine.
The club's name is taken from a Jazz drummer from Phoenix, Lewis Nash. He is recognized internationally and is called the most valuable Jazz player. Nash himself was raised in the south of Phoenix and playing drums since he was ten years old. He also thinks that this club's existence helped increase the interest of many people towards Jazz music. The Nash has successfully established a dynamic Jazz community that generates innovation, interest, and musical ideas, especially among the younger audience. Even more interesting is that Nash has spent nearly four decades in New York City honing his craft. According to Nash, Jazz music itself requires exemplary commitment and the same rules for those who play it so that the results of the piece are successfully conveyed. The location of this club is in the center and becomes a gathering place for artistic activities to play Jazz music. Nash added that he was pleased that many young people were interested in this.
The Nash is a unique place where you can found a nightclub. Still, it is also part of educational facilities such as providing support in funding for the growth of musicians and Jazz lovers, providing live Jazz performances, and a non-profit Jazz education program in Arizona.
According to the executive director, Joel Goldenthal, Nash's primary focus since its inception has been to provide advice as young people develop the art of Jazz. Beside for young people, this place also plays host to top Jazz players and legends. Therefore, as executive director of The Nash, Joel Goldenthal feels very proud that this place can be the home of diverse audiences.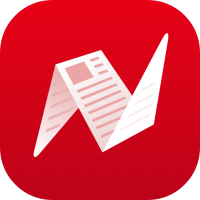 This is original content from NewsBreak's Creator Program. Join today to publish and share your own content.