PHOENIX, AZ- Artist John Meders, a Master of Fine Arts from Arizona State University's School of Art and assistant professor in the New College of Interdisciplinary Arts and Sciences at ASU has his piece, "And It's Built on the Sacred" installed at the Scottsdale Museum of Contemporary Art. The work reflects the gentrification of Indigenous lands and the handling of unwanted Euro-American religious objects.
Meders made the piece from discarded religious objects that he found in thrift stores. The way these 'holy objects' were commodified, sold, and discarded represented represents colonial religious beliefs. He then Indigenized these objects by painting them and giving them a new space to exist, therefore making these objects sacred again from an Indigenous perspective.
The exhibit was set up in a way that has many layers and directions. The podiums are facing the four wind points, and the female is facing east, greeting the sunrise because everything starts with the woman. The dirt on the floor represents a healing place and allows the viewers to reflect how the land they are living on should feel sacred to them. The painted blankets represent the blanket ceremonies and how blankets can connect beyond Indigenous culture. While the weaving references in the dirt floor represent how weavers understand the plants and the lands and take care of the environment with their knowledge.
For Meders, the question of Christianity and colonization is something he explores a lot in his works. Churches and temples were built not only on the lands sacred to Indigenous people but also on the abuse and suffering that they have to endure under colonization. His work is his way to reflect and acknowledge this fact and to ask the viewers to consider the question of what is sacred, and then contemplate them through the Indigenous perspective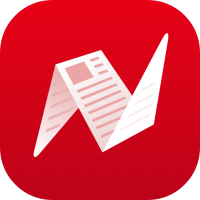 This is original content from NewsBreak's Creator Program. Join today to publish and share your own content.