PHOENIX, AZ - Two works from ASU faculty have shown an interesting connection between language and literature to contemporary social issues. These works demonstrate how society may benefit by using language and literature to address social issues and promote social justice. Associate Professor Joe Lockard, a prison studies expert, and Professor David Hawkes, a John Milton expert, accounted their experiences on teaching John Milton's work in Arizona Prison in their article on Milton Quarterly, titled "Samson on the Yard: Teaching Milton's 'Samson Agonistes' in an Arizona Prison'. Meanwhile, Professor Doris Warriner and co-editor Professor Elizabeth Miller from the University of North Carolina wrote about how language specialists can work with non-language specialists to solve current issues and problems in their book, "Extending Applied Linguistics for Social Impact: Cross-Disciplinary Collaborations in Diverse Space of Public Inquiry".
After years of teaching weekly poetry workshops at Florence State Prison, Lockard collaborated with Hawkes, whose specialty is John Milton's poetry, to teach Milton's 'Samson Agonistes' to actual prisoners. As 'Samson's Agonistes' is rich with reflections on the nature of prison life, they found that the literature should be regarded as one of the prison literature canons. They argued in the article that prison literature should not be simple texts. Prisoners have deep and complex insights, so they will benefit more from complex and canonical works about prison life and its implications. Understanding the historical contexts of how society treats imprisonment can also enrich not only the prisoners but the society at large.
In the book by Warriner and Miller, they explained how applied linguistics should be used to create a more equitable society meaningfully. According to Warriner, although there are now more works with a critical perspective on race, language, and power, there are two gaps that needed bridging to move the field forward. The first one is the gap between what scholars have been doing and what they should be doing. The second one is between the kinds of issues being researched and the kinds of impact the work can give to the community. As language is our tool to make sense and interact with the world, the ways we use language influences the world around us.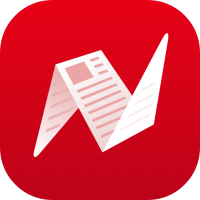 This is original content from NewsBreak's Creator Program. Join today to publish and share your own content.