CHANDLER, AZ - The City of Chandler's personnel are always ready to spring into action to help residents whenever the area is hit by heavy rain and strong winds during the annual summer storm season.
Every year, Chandler residents face a number of risks from particularly severe storms produced during the monsoon season. Here are some incidents that commonly happen during that time of the year and how you should handle them:
(1) Streets Blockade
Obstructed streets or walkways when trees are knocked down by the winds is one of the most common things that happen during the monsoons. While it's impossible to predict where the fall will happen, the residents can use the city's service to cut and remove the falling tree.
Call or text the street division at 480-782-3500 if the incident happens during weekday working hours. If the tree falls in a public area, the team will handle the cleanup. However, if it happens on private property, the owner of the property is responsible for having it removed.
The non-emergency number at 480-782-4130 can be used when the incident occurs after working hours or on weekends. A team will immediately be dispatched to the location.
(2) Traffic Signal Disruption
Heavy storms or lightning can cause power outages that affect traffic signals. Driving into an intersection with no traffic signals or police direction in the middle of a storm is very dangerous.
If you encounter a traffic signal that doesn't work properly, report it to the police non-emergency number at 480-782-4130. You also have to be very careful when planning to proceed alone.
Drivers are encouraged to follow the fundamental driving regulations and treat the junction as a four-way stop, stop completely before advancing, and allow vehicles coming from the opposite side to go first.
(3) Flash Floods
With enough rain, portions of highways and roadways, as well as low-lying underpasses, will flood. It is better to turn back when facing a flooded road, especially if you are unsure about the depth of the water. However, if you really need to pass through, please proceed with extra caution.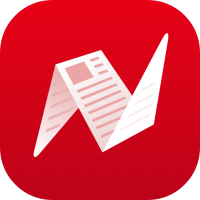 This is original content from NewsBreak's Creator Program. Join today to publish and share your own content.