Phoenix, AZ - COVID-19 affected people immensely and is not an unexpected fight anyone would've wished for. This was especially a great setback for Phoenix Veterans Affairs' Army Veteran Armando Contreras and his family. Armando was tested positive back in 2020, right after getting his new kidney.
Back in October 2019, Armando's wife, Ruthie, received a call from the Veteran Affairs about her husband's available kidney transplant, after two years of waiting. The couple then rushed to Portland VA for the transplant, and the operation went extremely well.
Coming home happy, they then returned home to Arizona, before coming back to Portland in January 2020 for a post-transplant checkup. COVID-19 was arriving in Seattle when the couple arrived back in Portland, so as a patient family, Ruthie made sure to take precautions for her husband.
Unfortunately, in late January, Ruthie got sick, and she felt it wasn't like any flu she's experienced before, but the doctor put her down for flu. Yet, Ruthie still felt the need to keep away from her husband until she got better. However, after weeks of Ruthie recovering from her sickness, Armando showed symptoms.
Ruthie immediately reached out to the VA hospital. At first, Armando was sent home with the influenza treatment plant. On March 14, 2020, Armando did not show improvements and was immediately rushed to the ICU with intubation; five days later, Armando was tested positive for COVID-19.
"I prayed and said, 'God didn't give him a kidney to take him from me five months later,'" Ruthie said, after witnessing how ruthless COVID-19 was to her husband.
For 33 days, the Contreras family fought for the life of Armando, they had to go through the hard option of giving Armando tracheotomy, which would damage his new kidney, and him losing his memory slowly as the lack of oxygen fuzzed his mind.
"I can't believe she went through all of that," Armando said, after reading the 33 days entry journey his wife wrote for him. "It hit me how much hard work and dedication she and one of my daughters put into the fight. I couldn't do anything – I just laid there."
Today, thanks to the VA, Armando received both doses of Pfizer vaccine and is going through physical and speech therapy. "The kidney gave me a brand-new life," Armando said. "This COVID has given me understanding and appreciation of my brand-new life. I'm going to keep it as long as I can."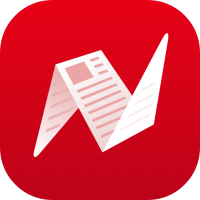 This is original content from NewsBreak's Creator Program. Join today to publish and share your own content.