Phoenix, AZ - After having to admit defeat for Phoenix Suns' loss to Bucks on game 6 with a 4-2, let's take a quick recap on what Suns' Center Deandre Ayton called "The loudest game he's ever played".
From game 1 to 6 for the finals, the Suns fans have been crowding the venue in support. In its sixth game, Phoenix Suns hosted the "Road Game Rally" at the newly renamed Arena, Footprint Center last night. This allowed a chance for Suns fans to gather and collect the same energy to cheer on the Suns, and the result was overwhelming to players, and even to the media.
Though the game was lost, the Suns spirit may not dim as we will continue to #RallyTheValley. Riding on the rally spirits, the City of Phoenix displayed the vintage Suns banner that originated from the 90s up above the Phoenix City Hall from mid-July till the final game.
Not only the city, but the Arizona State Capitol also amped up the energy for the Suns by hanging up a 30 meter banner up the Arizona State Capitol Executive Tower. More than just the banner, the Capitol dome was also lit in the Phoenix Suns team colors of purple and orange.
"Arizona is fired up and rooting for the Suns this week as they compete in the NBA Finals," said Governor Ducey.
A bold but encouraging move was also made by a Phoenix-based law firm. The Warner Angle law firm has some dedicated lifelong Suns fans who decided to buy a billboard just before the sixth game on Milwaukee's highway overlooking the downtown area that says: "Go Suns!".
"It was meant in good fun, it certainly wasn't meant to jibe anybody or put a fork in anybody's eye. It just was, 'Hey we're supporting our team and you know what? We lost the last three games, but we're still supporting our team,'" said Attorney Jim Valletta.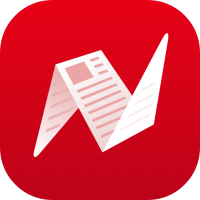 This is original content from NewsBreak's Creator Program. Join today to publish and share your own content.