Phoenix -Suicide is the leading cause of death for Arizonans between the ages of 15 until 35. Factors contributing to these high rates include lack of access to mental health treatment and increased abuse of prescription drugs.
We often see many people turned to drugs and alcohol as their way of coping with their problem. They should be educated on how important it is to protect their mental health, and to be reminded that going to a psychologist is okay.
Adopting healthy habits can also bring a big impact on their mental health for a long-term. With increasing numbers of individuals who reported to have depression, anxiety or substance abuse. It's very crucial to learn effective ways of treatment that are available.
Desert Hiking
There are many hiking opportunities in Phoenix, locals may regret going out during the hottest month of the year. Before choosing a hike, be sure to check the weather and bring plenty of water. Be careful when loading a lot of extra water. Remember that many trails do not provide much shade, so you should also apply a lot of sunscreen and wear sun protection equipment such as a hat.
Hiking can be a form of active meditation. Enjoy living in the rich Flora and fauna of the desert. Hiking not only provides useful exercise and aerobic exercise. It can also help you develop a stronger appreciation for nature and improve clarity of thought.
Kayaking
Kayaking in the water is very therapeutic. Not only is it an excellent outdoor sport for blood flow, but the repetitive, and symmetrical movements of kayaking, which provide benefits similar to meditation. Kayaking can be done individually or in pairs, depending on the size of the kayak. It is relatively cheap to rent a kayak.
Fishing
Fishing may not be considered an ideal activity for adrenaline-seeking adventurers, but it is a common hobby that can be mastered with a little research and practice. First, according to state law, anyone over the age of 10 needs a valid fishing license or a combined license to fish in the public waters of Arizona. Unless you are interested in purchasing a day fishing pass, you must renew the license every year.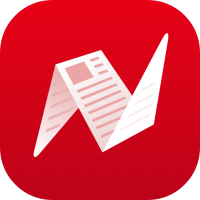 This is original content from NewsBreak's Creator Program. Join today to publish and share your own content.