Phoenix, AZ - One in five families have reportedly adopted a pet since the COVID-19 pandemic started. With the rise in numbers of pets getting adopted locally and nationwide, people wonder, will these pets eventually be returned once the pandemic has lifted?
In short, the answer would be no. While the numbers of pets being sheltered are on the rise, it is not due to them being returned, but rather, are being let go by their former families due to people losing their jobs and are facing financial difficulties.
Thus, The Pet Housing Help AZ Task Force (PHHAZ) was built in October 2020 to mitigate pet owners impacted by the COVID-19 pandemic. Their main target is to keep people and their pets together and defy the misconception that "pandemic pets" will be returned once the pandemic ends.
Though the numbers of pet returns are different for each shelter, these returns are mostly happening due to pet behavior, family allergies, a new baby arrival, and moving, not due to carelessness. Data from Maricopa County suggests that pandemic pets have caused the opposite rise in adoption returns.
According to ASPCA, roughly 87 percent of new pet owners say they are not thinking of rehoming their pandemic pets. A survey conducted by Rover.com supported this survey as 93 percent of interview pandemic pet owners believe that their furry family member improved their mental or physical well-being during the pandemic.
While there's no apparent rise in pet returns number around Valley shelters, it is otherwise for the number of owner-surrendered ones due to COVID-19. Maricopa Animal Care and Control (MCACC) recorded a 36 percent increase of owner surrenders due to house-related reasons. Meanwhile, the Arizona Pet Project has also reported a 40 percent increase in assistance for house-related reasons requests, which is a 32 percent year-over-year overall increase.
As the eviction moratorium date is approaching on July 31, it is predicted that the situation will only worsen, so it is important for the community to highlight the reason people are unable to keep their pets and offer real-time solutions.
The PHHAZ Task Force solutions include:
Expanded owned-animal foster programs
Increased surrender prevention options
An increased collaboration with human and health service agencies
Landlord education regarding pet-friendly housing
A specialized rehoming website – www.PetHousingHelpAZ.org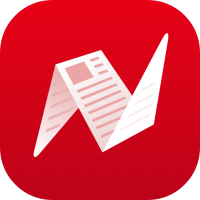 This is original content from NewsBreak's Creator Program. Join today to publish and share your own content.