PHOENIX, AZ — The University of Phoenix with Study.com initiated a collaboration in facilitating their students with accelerated courses options. Reportedly, more than 750 students of UoPX have opted to go with this program.
"These graduates are part of our incredible program with University of Phoenix, which has helped students save significant cost and time to graduation," said Chris Mancini, the Chief Growth Officer at Study.com.
One of the programs that Study.com offers called the College Accelerator Solution, gives access to 220 college credits that students can transfer to fulfill their college degree requirements. From that 220 college credits, UoPX students can transfer up to eighty-seven credits equivalent to apply for the over fifty upper-division courses from Study.com, reducing the cost of the total credit.
This Study.com's program has been evaluated and recommended by the American Council on Education (ACE) and the National College Credit Recommendation Service (NCCRS), to ensure the seamless transfer of the study load to the accelerated courses.
"Many of our students are working adults juggling school and other responsibilities and are looking for ways to save time and money," said UoPX Provost John Woods.
These perks are the reason why a recent graduate, Thomas Shelton, applied the program to his study.
"I wanted an online format that allowed me to take just one class at a time and University of Phoenix offered that," Shelton said.
He earned his accelerated study as Bachelor of Science, in management while working at a corporation. Shortly after his enrollment, the University offered him to apply for the accelerated course program, which Shelton took and completed thirty credits through the program.
If you wish to get more info about the program, visit www.phoenix.edu/ccstudent.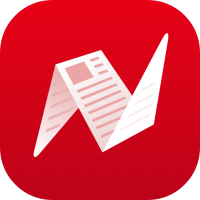 This is original content from NewsBreak's Creator Program. Join today to publish and share your own content.