Phoenix, AZ - The City of Phoenix is re-purposing the old firehouse building at the corner of First and Moreland streets to be a full-service restaurant. The said project is set to be an open opportunity for small businesses and restaurateurs.
Phoenix is hosting the Firehouse FastPITCH, an event where small businesses are welcomed to introduce themselves to development and restaurateur proposers for the goods, services, food, equipment, furniture, and other restaurant necessities.
This event will benefit small businesses as they will have exposure to the proposing teams. Afterwards, the proposing teams will be discussing for the potential small businesses to join their proposal to the city.
Mark your calendar for the FastPITCH first proposal session on Tuesday, July 20, at 9.00 a.m. The city will host a virtual information session for small businesses or restaurateurs to learn how to fine-tune their pitch, ask questions and be ready for the Firehouse FastPITCH.
On Tuesday, July 20, at 10:00 a.m., potential proposers can attend a virtual information session for information about the required small business outreach.
The Firehouse FastPITCH event itself will be held on Thursday, August 12, in Phoenix City Hall. In there, pre-registered businesses and or proposers will have the stage to pitch their proposal/business to the forum. Remember, the registration opens on July 21 and closes on August 6.
Once the businesses and proposer are selected later this year, the committee will issue a formal request for proposals to lease, rehabilitate and improve the building, and operate a full-service restaurant in the renewed firehouse. The RFP will follow normal city processes, including the transparency process.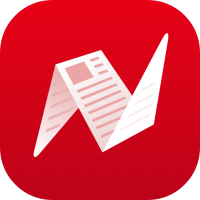 This is original content from NewsBreak's Creator Program. Join today to publish and share your own content.