Phoenix, AZ - Summer has approached, and so has the rise in temperature here in Arizona. In this weather, make sure to always be on the lookout for heat stroke and heat exhaustion, for you, and especially those who are vulnerable to it such as the elderly, infants, and young children.
If you are also in the workforce, tend to exercise outdoors, or have medical conditions, be sure to take extra care of yourself this season.
The rise in heat can also cause those who don't have access to cooling aid to be in a danger zone. If you're looking for a way to help them, Maricopa County and The Tucson Pima Collaboration to End Homelessness offers an interactive map and publish a list of places where you can donate bottled water.
Heat-related illness cannot be taken lightly, as Arizona recorded that last year,
there were 520 heat-related deaths and 2,414 emergency department visits for heat-related illness. As a preventive measure, ADHS offers a comprehensive website explaining how to prevent, recognize, and treat heat-related illness. It includes toolkits for older adults, outdoor workers, and schools.
In short, follow these simple tips to prevent heat-related illnesses:
Stay hydrated.
Use lighter articles of clothing.
Don't be in the sun without SPF 15+ sunscreen.
Check on yourself, your family, friends, and neighbors.
Do not over-exercise.
Stay updated with the weather forecast.
Thirst and heat cramps are signs that you might be affected by the heat, take this as a sign that you have to hydrate and stay cool. Being alert and taking these simple actions can keep you and your loved ones from serious heat-related illnesses.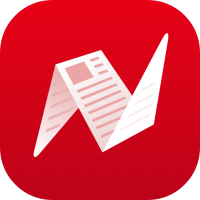 This is original content from NewsBreak's Creator Program. Join today to publish and share your own content.