Phoenix, AZ — An Air Force veteran suffering from homelessness encourages the veteran community sharing the same fate as him to never give up.
After his years of service, Joe was a truck driver. It gave him a fortune, but eventually, he became too exhausted to continue. He allowed himself a year-long break while searching for other options, but as his health deteriorated, things fell apart and it became impossible for him to work.
Joe then found himself living on the street in Phoenix at the Human Services Campus. He came across the Madison Street Veterans Association (MSVA) Outreach Center which was the forerunner to Catholic Charities MANA House. MSVA served as a retreat at the Human Services Campus, then was about to open a transitional housing facility.
"I went to the outreach center every day. It was a relief from the streets. I could relax, sit and talk to other veterans," said Joe.
Joe lived at the MSVA transitional housing facility once it was open. "The stability of transitional housing, being in a safe place, helped me more forward."
He managed to shelter himself there for a year, but unfortunately for him, as his health did not improve, and was unable to find a credible job, he then became homeless again.
Joe later found comfort and support at the renamed MANA House Veterans Outreach Center once again. He benefited from the community resources and managed to attend a program to become a surgical technologist in college. After this, things started to look up for Joe as he found a permanent housing program.
Years ago, Joe met and got to know Chuck Ashby, the Coordinator to Catholic Charities MANA House Veterans' Outreach. As he was turning 55, Chuck invited him to train as a Senior Community Service Employment Program (SCSEP) volunteer. "Volunteering at the Veterans Outreach Center is fulfilling. I understand what street life is like and white it means to find the support and the network to move forward," said Joe.
One year left to become a surgical technologist and Joe finds great joy as he also serves other veterans as a volunteer. "My future is great! I have got so many opportunities these days."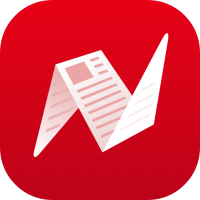 This is original content from NewsBreak's Creator Program. Join today to publish and share your own content.