Phoenix, AZ — An unplanned pregnancy can be a distressing experience. The safest way to avoid unplanned pregnancy all while enjoying your sex life is birth control or contraception. Though no contraceptives have been proven to be fully effective, it is still the go-to plan to keep you away from the unplanned.
There are so many options, starting with the pills, but there's also patches, gel, and implants. The hormonal patches work by releasing hormones from your skin, into the body. There's also an implant used under the skin of the arm to release progestin and suppress ovulation. A hair-tie-shaped ring can also be inserted into the vagina as a birth control measure. Alternatively, you can also use a non-hormonal gel before sex. Applying the gel into the vagina before sex to tweak its pH level to prevent pregnancy.
Keeping track of your cycle is important, but keeping track of your oral birth control intake is also as important. Missing a day or two to it should be alarming since missing out on a day could mean experiencing several side effects if you skip even a day on your cycle. This doesn't mean you're going to get pregnant, but doubling up its dosage is not gonna cover it. Instead, make use of some secondary form of birth control for one week after.
Birth controls can also benefit women by relieving menstrual cramps. Birth control can reduce acne by lowering androgen levels in the body as well as reducing hair growth on the chest and chin.
The effect lowered sex drive from birth controls might occur, but these side effects are temporary and will wear off soon. You don't have to worry about any permanent reduction in your sex drive.
Having chosen the alternative of birth control other than condoms may prevent pregnancy, but it could still mean STD. You and your partner might be loyal and tested negative for STIs, but it's better to be safe than sorry, so keep them handy.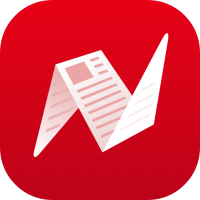 This is original content from NewsBreak's Creator Program. Join today to publish and share your own content.