PHOENIX, AZ - In a very short period of time, the Phoenix metro area's vegan and vegetarian eating industry has exploded. The inventive plant-based eateries are dishing customers everything from meat-free versions of the iconic Big Mac to luscious dairy-free milkshakes, making the days of plain salads for vegans a thing of the past. Here's a list of the Valley's finest vegan dining.
1255 E Northern Ave
Phoenix, AZ 85020
Veggie Village bills itself as Southeast Asian vegetarian food, but its broad and inclusive menu includes Beyond burgers as well as vegetarian renditions of Asian staples like battered sweet & sour shrimp and orange chicken, making it a terrific option for even your most carnivorous friends. While the restaurant is vegetarian, any item on the menu can be altered for vegans. Although Veggie Village is temporarily closed for in-restaurant dining, customers can place takeaway or delivery orders.
7145 N 58th Dr
Glendale, AZ 85301
It's difficult not to be fascinated by a name like Cosmic Vegans, and this vegan marketplace and vegan soul food diner is well-deserving of the attention it receives for its inventive meals, which include Vietnamese banh mi, vegetable-filled sushi platters, and country-fried "chicken." With the restaurant located in a historic house and picnic table outdoor seating suitable for casual dining, the ambiance is equally as soothing as the cuisine. Takeout and delivery options are available for individuals who prefer to eat at home.
20 W Adams St
Phoenix, AZ 85003
Vegan House is a Thai cuisine lover's paradise, featuring a pad thai that rivals any meat-based version. While the restaurant offers a variety of animal substitutes, it keeps faithful to the vegan lifestyle by serving nutritious dishes that emphasize vegetables. Other popular dishes include classic spaghetti with tomato sauce and soy chicken, as well as dumpling curry with veggie dumplings in a green curry sauce and brown rice. Vegan House now offers dine-in, takeaway, and delivery options.
4025 E Chandler Blvd #28
Phoenix, AZ 85048
Pomegranate Café is a fantastic place to go for a delicious vegan brunch. While the restaurant offers a variety of tempting lunch and supper options, such as gluten-free Pom Mac with BBQ jackfruit or lemon parmesan cauliflower alfredo with linguine, the daily pancakes are the highlight of the menu. The toppings change every day, but the fluffy, gluten-free pancakes with coconut cream and maple syrup are always wonderful and go great with the Golden Pom Latte on the restaurant's beautiful terrace. Guests can order takeaway, delivery, or dine in the restaurant.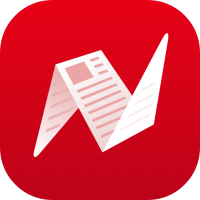 This is original content from NewsBreak's Creator Program. Join today to publish and share your own content.