CHANDLER, AZ - July is Smart Irrigation Awareness Month. Water your plants smarter in this hot summer by following the guidelines made by the city of Chandler.
Try using cycle and soak watering method. Cycle and soak guarantee that grass receives the water it requires while preventing gallons from being lost to the roadway. It encourages deeper roots, which require less water and are more drought-resistant.
Avoid sprinkler evaporation. Watering between the hours of 8 a.m. and 8 p.m., when the sun is shining, can result in up to 50% loss due to evaporation.
Short water times make it difficult for adequate water to reach the root zone of a plant, so water longer but less frequent. Watering for longer periods of time but less often allows adequate water to reach the root zone. Most plants only need to be watered once a week, while established grass should only be watered 2 to 3 times a week.
Do your watering based on plant type. Native and desert-adapted plants are better used to our climate and require less water on a regular basis than non-native, high-water-use plants.
Plant size should also be a consideration. Canopies increase as plants develop, and feeder roots are typically located towards the canopy's edge. Drip emitters should be moved to keep up with the canopy's growth. Root depth is determined by the type of plant. Make sure you're watering at the right depth. Remember the rule of thumb: one foot for groundcovers, cactus, and annuals, two feet for shrubs, and three feet for trees.
Adapt the watering schedule to the season. Review your watering routine at least four times a year. Check out this guide for further information on developing watering schedules for Arizona.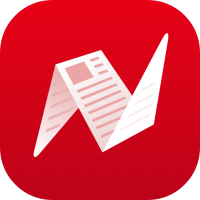 This is original content from NewsBreak's Creator Program. Join today to publish and share your own content.