PHOENIX, AZ - While Thai food may not be as popular as Hispanic and Latino-inspired cooking in Phoenix, there are a number of eateries that serve authentic dishes from the "land of smiles." These local eateries offer to take you on a gastronomic trip through the flavors of Thailand and Southeast Asia.
Glai Baan (2333 E. Osborn Road, Phoenix 85016)
Glai Baan in central Phoenix embodies the phrase "large things come in tiny packages." Pomsupak "Cat" Bunnag and Dan Robinson, founded the cozy place as a tribute to Bunnag's hometown of Bangkok and the street cuisine she grew up eating.
Start your gastronomic adventure with yum woon sen, a delicate glass noodle dish with minced pork and shrimp. While a comfortingly familiar pad thai may entice you, try the pad kee mao, which consists of flat noodles mixed with pork, Chinese broccoli, oyster sauce, chilies, and garlic. Then finish your meal with kanom custard, which is prepared with cool coconut rice.
Sala Thai (10880 N. 32nd St., Phoenix 85028)
This family-owned restaurant makes a strong statement with its robust genuine Thai tastes. The restaurant provides fresher versions of Thai cuisine, such as the cold papaya salad, which is created with shredded green papaya, lime juice, carrots, green beans, and peanuts; to the spicy eggplant with basil in chile sauce, which is produced with fresh fruit generally purchased each day. And while we're on the subject of chile sauce, if you like it hot, you'll love Sala Thai's overabundance of it. Thankfully, you may choose from a range of spiciness degrees ranging from 1 to 5.
Krua Thai (1510 E. Bell Road, Phoenix 85022)
This is the place to go if you're looking for some Thai comfort cuisine. Krua Thai, located in the far northwestern regions of Phoenix, is a welcoming neighborhood hangout with a loyal following. They offer a diverse selection of meals, ranging from aromatic curries to stir-fried dishes bursting with fresh veggies to substantial and filling noodle dishes. Your sweet taste will be totally satiated with a variety of delicacies like mango with sweet, sticky rice, Thai custard, and coconut ice cream, unlike many Thai restaurants that only offer a few dessert selections.
Taste of Thai (4855 Warner Rd, Suite 16, Phoenix 85044)
The Taste of Thai in Ahwatukee proves that the suburbs aren't a ghost town when it comes to international food. The place serves Thai beef jerky, which is made with dried and marinated slices of beef, sprinkled with fried shallots, and served with jaew, a spicy dry chile sauce, to stay loyal to the owner's cultural heritage. Another traditional cuisine is Thai sausage, which is a Lao-influenced sausage flavored with turmeric, lemongrass, and galangal from northeastern Thailand (similar to ginger).
Thai E-San (616 W Indian School Rd, Phoenix 85013)
The Melrose District in Phoenix is a world different from Thailand's Esan area. But after a meal at Thai E-San, where owners Rodger and Pui Pongtratic offer the unique and fragrant flavors of their homeland, you wouldn't know it. Fresh ingredients, including palm sugar and Thai spices, brought straight from Rodger's birthplace of Phetchburi, are used in the dishes, which are presented in the traditional family way. Some of their special dishes are Thai fish cakes with green beans and curry paste; papaya salad with dried shrimp and peanuts, or E-San style (pickled crab); and the Thai E-San sausage with fresh lettuce, cucumbers, ginger, and peanuts.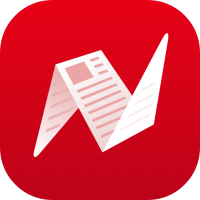 This is original content from NewsBreak's Creator Program. Join today to publish and share your own content.