MARICOPA COUNTY, AZ - The Maricopa County Drug Suppression Task Force (MCDST) found a lead from a suspect who was involved in trafficking cocaine and marijuana from Arizona throughout the entire country. The suspect was found to smuggle through the United States Postal Service.
A total of three different locations were searched simultaneously once search warrants were issued on June 30th. The operations were conducted by the Special Investigations Division to include MCDST, Fugitive Apprehension Tactical Enforcement Unit (FATE), HIDTA Enforcement Action Team (HEAT), Technical Surveillance Unit (TSU), and RICO Asset Investigations and Disruption Section (RAIDS) investigators.
During the operation for the first location, investigators apprehended two suspects without incidents. A third suspect, however, attempted to take flight by jumping off a balcony from the 4th story of an apartment and managed to escape into the parking garage before eventually taken into custody right on the spot.
Throughout the three locations, investigators found numerous evidence such as 46 pounds of marijuana, 3.2 pounds of mushrooms, 16 grams of cocaine, 2 pounds of cannabis, 415 vape carts, 17 grams edibles, 47 pre-rolls, 11 handguns, 4 rifles, 3 Glock automatic switches, rifle plate ballistic vest, several high-end pieces of jewelry, multiple computer systems, 5 vehicles, and roughly a number of $380,000 United States Currency.
The apprehended suspects were disclosed to be Tayden Bolton, age 20, Matthew Maddigan, age 20, and Issac Mercado, age 21. All three of the suspended suspects were interviewed and booked into the Maricopa County Jail for charges coming from this investigation.
"The successful efforts made by these divisions and agencies show incredible collaboration and teamwork. MCSO will continue to investigate and aggressively pursue criminals who threaten the safety of our community," said Penzone, a local sheriff.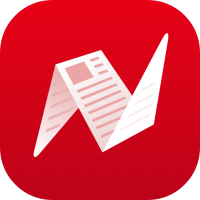 This is original content from NewsBreak's Creator Program. Join today to publish and share your own content.