PHOENIX, AZ — On a hot Arizona summer day, swimming in a pool or boating in natural water is one of children's go-to activities. But what seems to be a fun activity to escape from the heat of summer can also be dangerous for your children.
Drowning is the third most common cause of death from an accidental injury. According to the Arizona Child Fatality Review Program, 29 children died as a result of unintentional drowning in 2014. Children aged one to four are the group most at danger of drowning, accounting for 58 percent of drowning deaths in 2014.
Drowning may happen suddenly and without warning. For that reason, the Arizona Department of Health Services has listed a couple of things you need to follow in order to prevent the incident from happening.
You can prevent children from drowning by:
Focused adult supervision:
When youngsters are in or near water, designate a responsible adult to monitor them closely and consistently (including bathtubs). Adults who are observing children in or near water should avoid distractions like reading, talking on the phone, drinking or taking drugs, because drowning occurs swiftly and quietly.
After you've finished swimming, close and lock any doors that lead to the water. When visiting another person's house or a new place, be prepared and learn about any potential dangers.
Build fences that completely surround the pool:
Construct and utilize a four-sided fence with self-closing and self-latching gates that completely enclose the pool and separate it from the house. Additionally, remove any items from the pool area that may attract youngsters.

Learn how to swim and be safe in the water:
Swimming lessons can help avoid drowning. However, even if a child has had swimming lessons, they still require continual supervision when in or near water.

Water safety in the home:
Safety in the water isn't limited to the pool. When children are not monitored in the bath, sink, or near the toilet, they might drown unintentionally.

Safe boating:
Children should wear life jackets for any activities in and around natural water such as boating. Life jackets can also be worn in and around natural water and swimming pools by weaker swimmers of all ages. Air-filled or foam toys are not intended to be used as safety equipment.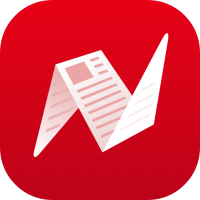 This is original content from NewsBreak's Creator Program. Join today to publish and share your own content.