PHOENIX, AZ — Students of the University of Arizona's College of Medicine are honoring faculty members for their outstanding medical instruction and mentorship during the pandemic in the 2020-2021 school years.
Students from each class selected the faculty members who have taught excellently, served as role models, and gave all their efforts to support students.
Due to the pandemic in the 2020-2021 school years, teachings and practices at medical schools and hospitals were disrupted. Focusing on the health and safety of the students, faculty, and patients, medical educators are recreating and explored new different modalities for instructions.
These medical educators also mentored students during the pandemic, which was a stressful experience in their medical school journey.
The four awards were announced on June 7. The event was held virtually and awarded by Steven A. Lieberman, MD, senior associate dean of Academic Affairs. Student representatives Abbie Cantwell, Class of 2023, and Krishelle White, Class of 2021, also attended the award ceremony.
"These awards mean a lot to our faculty as they are nominated and selected by the students. The College of Medicine – Phoenix is student-centric. We encourage students to be actively engaged in their learning," said Dean Lieberman during the virtual ceremony.
The four awards honored by the students for the faculty members are:
Stuart D. Flynn, MD, Master Educator Award.
Laura Mercer, MD, was recognized for her excellent teaching and accomplishments in all aspects of education in the four years of medical school.

Educator of the Year Awards
Students from each class selected the educators to receive the award; the third-year students selected Dr. Lisa Grimaldi, MD., the director of the Pulmonary, Renal and Acid-Base Block. The second-year and third-year students chose Marícela Moffitt, MD. The first-year students selected Evan Garofalo, Ph.D., assistant professor in Basic Medical Sciences and director of the Clinical Anatomy Block.

Excellence in Student Mentoring Award
The award recognizes Will Heise, MD, an assistant professor in the Division of Clinical Data Analytics and Decision Support, for his efforts in providing mentors, career advice, guidance, share his professionalism and overall helping his students.

Excellence in Educational Innovation Award
This award acknowledges Cynthia Standley, Ph.D. Dr. Standley is a professor in the Department of Bioethics and Medical Humanism for her initiative that ensures the best learning activities and practices are applied into the sessions.
For more information about the awards visit, https://phoenixmed.arizona.edu/newsroom/news/faculty-recognized-outstanding-teaching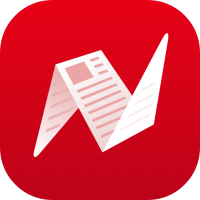 This is original content from NewsBreak's Creator Program. Join today to publish and share your own content.