PHOENIX, AZ — Paradise Valley Community College or PVCC has achieved the Platinum level of excellence in worksite wellness and recognized by the Healthy Arizona Worksite Program.
The Healthy Arizona Worksite Award is given to employers that are making positive efforts to sustain the health of their employees, their families and the community by providing extensive worksite wellness strategies. The minimum qualification for employers to be engaged in this program is attending the Healthy Arizona Worksite Program training and developing changes to improve employee's health and safety.
There are three qualification levels that will be awarded, Silver, Gold and Platinum. For the Silver and Gold levels, employers are required to support employee's health by their systems and policy changes. The Platinum award on the other hand, requires the employers to not only affecting their employees but also impacting communities across the state.
PVCC received the Platinum award for its support to employees, students and community health, including Employee Health and Wellness programs and initiatives, counseling support and community collaboration efforts, such as COVID-19 testing, food distribution and providing face shields for frontline workers.
"Our current environment poses a lot of health issues to our valued employees. Most employees spend nearly half of their waking hours working, and working from home has caused a rise in some unhealthy and sedentary behaviors. The workplace, whether from home or on campus, has to represent an important setting for promoting healthy behaviors," explained Korey Martinez.
"While the focus is on our employees' health and the eight dimensions of wellness… It is important to see that efficient, effective and sustainable worksite wellness initiatives have been shown to improve productivity, reduce absenteeism, and cut healthcare costs. While results at each organization can vary, some employers have realized up to a $6 return for every $1 invested in wellness programs."
For more information about the Healthy Arizona Worksite Programs, visit http://www.healthyazworksites.org/.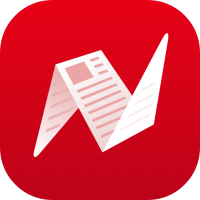 This is original content from NewsBreak's Creator Program. Join today to publish and share your own content.