PHOENIX, AZ — NASA has granted $3.46M over 11 years to a small team of researchers at the University of Arizona to help monitor Earth's radiation budget.
The grant is part of NASA's $150 million Libera mission that will launch in 2027. University of Arizona researchers will contribute to preparing the mission to measure the amount of heat that is trapped and emitted from Earth. When Earth emits less infrared radiation than it absorbs solar energy, it leads to global warming.
Researchers have been monitoring the Earth's radiation through the Clouds and Earth's Radiant Energy System (CERES) instruments, placed on NASA's Aqua and Terra satellites for the past decade. This process allows scientists to understand climate change. In 2027, Libera will be launched to continue the work of CERES.
The University of Arizona scientists team is led by professors Xiquan Dong and Baike Xi from the Department of Hydrology and Atmospheric Sciences, who has been involved in the CERES project since 1996. Libera is a continuity mission to focus on maintaining important measurements to the Earth science community.
"This is the latest example of how our researchers are creating solutions to tackle the world's biggest challenges," said University of Arizona President Robert C. Robbins.
He added: "Studying climate change requires us to think beyond human time scales. Thirty years might seem like a long time to us, but for climate studies, 30 years is the baseline. The Libera mission and our participation in it will continue NASA's 20-year legacy of Earth radiation budget measurements starting with CERES. I am proud to see our longstanding history of collaboration with NASA continued in this way."
Libera will be looking down Earth from space, through the atmosphere to the surface to measure Earth's energy in watts per square meter. The surface measurements will then be processed with a computer model to produce a global map of surface radiation. The data Libera collects will be available to the public.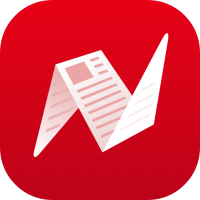 This is original content from NewsBreak's Creator Program. Join today to publish and share your own content.