MESA, AZ — The Grand Canyon University's MESA USA outreach program engages many educationally disadvantaged students in math and science.
The university's K12 STEM Outreach Manager Marni Landry and her coworkers recently mentored students at Sevilla Elementary School West. Sevilla High competes in MESA USA National Engineering Design Competition, and it's their first time in the nationals.
This program began in 2017. Back then, Landry and her GCU STEM cohort, K12 STEM Outreach Director Cori Araza, saw an opportunity when MESA USA's previous partner in central Arizona dropped out.
At the time, GCU had just launched its engineering program in 2015. So, when the opportunity arrived, the new University's K12 STEM Outreach team was more than excited to take up the MESA mantle.
"It's supporting our community," said Landry. "MESA specifically is targeted at underserved youth and underserved populations. The No. 1 mission is to get students who are not represented in STEM fields — engineering fields — to have that experience so they have the confidence. We find that students have the interest, but if they haven't been exposed to it, they don't have the confidence to move forward," said Landry.
GCU wanted to instill that confidence, particularly in students from the disadvantaged neighborhoods around the university. This place has the university's dedication to serving as part of its Christian mission.
The university also supported the surrounding community with similar partnerships, such as Students Inspiring Students.
Both Landry and Araza have served as mentors to campuses in the Alhambra Elementary School District, including Sevilla West, located a half-mile from GCU.
They coach teams while also offering workshops throughout the year. Both Landry and her fellow K12 STEM Outreach staff are partnered by Mia DeLaRosa, the MESA educator at Sevilla Elementary School West.
"Cori is really good at finding a GCU student to pair up with the student teams," Landry said.
"I cannot understate, when people say that I couldn't do it without them, it tends to be cliché, but this is no cliché," Sevilla West's DeLaRosa said of the support she receives from parent volunteers and fellow educators such as the team at GCU.
The university introduced her students to engineering through a potato bridge-building project a few years ago and has sent GCU students to her classrooms.
"It's just been a really great relationship over the years − Cori and Marni and Professor [Kevin] Williams over in Engineering. They have all just been very supportive of us," added Landry.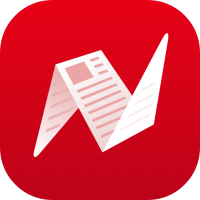 This is original content from NewsBreak's Creator Program. Join today to publish and share your own content.