PHOENIX, AZ — This fall, music fans will have a new way to express themselves while earning college credits at Phoenix College's new Audio Production Studio.
Phoenix College will open its doors in a few months to its latest creation: a recording studio and digital audio lab superior to any other local college.
Jamison Weddle, Music Industry Studies Coordinator and Lecturer, and Mike Bolenbach, proprietor of Full Well Studio and adjunct professor, are the men "behind the glass". Each professor has received numerous honors. Weddle has four platinum record awards, each with over one million records sold.
"We are not only actively still working in the audio production industry — we teach it the way things really work in the professional world," says Weddle. "The program goes beyond teaching students how to run the equipment behind the glass of the sound booth, but also to be prepared to work with high-caliber musicians."
To mention a few, the engineers have worked with and continue to work with the late DMX, Kenny Rogers, and Billy Preston, as well as the Red Hot Chili Peppers, Paul Rodgers, Bruce Springsteen, Nils Lofgren and Soulflyand Alice Cooper.
Phoenix College offers audio production and music industry certificates and associate degrees. The comprehensive program prepares students for careers as a recording engineer, mixing engineer, FOH engineer, mastering engineer, music producer, broadcasting, podcasting and audio/visual engineering.
Those that succeed in this profession will find work in studios, live sound venues, corporate events, radio stations, movies and television.
Visit https://www.phoenixcollege.edu/programs/audio-production-technologies to discover more about the studio, register to become a student or take a virtual studio tour.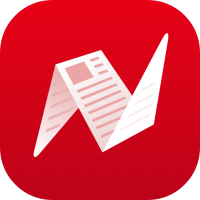 This is original content from NewsBreak's Creator Program. Join today to publish and share your own content.