PHOENIX, AZ — Phoenix College (PC) has assisted students and members of the community with their taxes for the second year through the VITA program.
VITA, or Volunteer Income Tax Assistance, is sponsored by the City of Phoenix and operates in accordance with IRS regulations.
Since 2003, the City of Phoenix has provided tax assistance to over 5,800 low-income families, assisting them in obtaining more than $6.2 million federal refunds. It also requires a volunteer army: 266 people contribute 10,880 hours to the community.
"Phoenix College averages 8 to 12 volunteers, depending on the time of the tax season and situation," said Doug Northway, Phoenix College faculty and site coordinator. "We use the IRS software, TaxSlayer. Our students and local volunteers train and are certified in tax preparations within a limited scope. We serve taxpayers who generally make less than $60,000 a year, less if single. We prepare, double-check and file both the state and federal returns for free. The taxpayer doesn't pay a dime for the service. Everything is done from start to finish within a few hours."
This year, PC received 272 hours of volunteer time from six volunteers (three students and three faculty members – Dr. Doula Zaharopoulos, Doug Northway, and Mark Sassetti). They processed 59 federal returns and 58 state returns, totaling $106,097.00 in refunds.
"VITA is a great opportunity for our students to gain valuable tax preparation experience and also gain work-based experience," said faculty member Mark Sassetti. "Our local taxpayers are grateful because they need every dollar they can get back to make it through these trying times."
The college typically hires Greeters, Screeners, and Tax Preparers. Each February, the public is notified by a notice on their water bill. Volunteers can begin training as early as November to become IRS-certified.
"Working with VITA was a gratifying experience," said Dr. Zaharopoulos, PC business faculty. "I am very proud that Phoenix College is assisting our community in tax preparation."
"The experience and knowledge gained by volunteering with VITA will be very valuable with my future career path," Elsa Ruiz, a student, stated. "I learned that patience, perseverance, paying attention to details, and proactively searching to maximize all tax credits and deductions for the client makes for a great VITA experience. I would highly recommend to all accounting and taxation students to get involved with VITA for at least one tax season. It truly gives us the ability to see and use the book knowledge first-hand."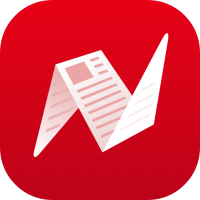 This is original content from NewsBreak's Creator Program. Join today to publish and share your own content.