PHOENIX, AZ — The Arizona Legislature established the Arizona Military Family Relief Fund in 2007, which provides financial assistance to the families of currently deployed service members of the military.
The fund is also intended to help post-9/11 Military and Veteran Families with hardships caused by the service member's deployment.
An Advisory Committee determines a grant from the Arizona Military Family Relief Fund. The committee comprises twelve members appointed by the Governor and the Director of the Arizona Department of Veterans' Services.
On April 23, 2018, Arizona Gov. Doug Ducey approved House Bill 2191. This bill amended the MFRF program.
The amendments modified the program to include Pre-9/11 applicants who meet all three qualifying MFRF criteria. With this amendment, the fund accepts donations to the Pre-9/11 MFRF program and asks donors to mail donations via check.
There is a way to specify tax credit donations from the fund to be applied toward either the "Post-9/11" or the "Pre-9/11" program fund ($200 for single, $400 for married, filing jointly).
MFRF donors now have an option to designate half of their tax credit contribution to either the "Post-9/11" or the "Pre-9/11" program fund.
The MFRF program can receive a maximum of $1 million in donations every calendar year for the combined programs.
The fund helps currently deployed Arizona service personnel who were injured or died during deployment or faced difficulties caused by deployment can now obtain assistance through the fund to alleviate any significant financial crisis they may encounter.
To seek help from the fund, visit https://dvs.az.gov/mfrf for information on applying for funding assistance.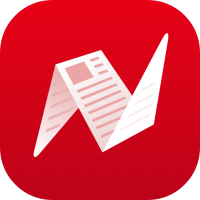 This is original content from NewsBreak's Creator Program. Join today to publish and share your own content.