PHOENIX, AZ — Mayor Kate Gallego and members of the Phoenix City Council have signed a well-made strategic plan on how the city spends $198 million in federal ARPA assistance funds.
"This plan takes care of our residents, from the youngest to the most senior," said Mayor Kate Gallego. "Businesses are still hurting from the effects of the COVID recession. We will help them get back on their feet. Older adults will be able to receive healthy food and dementia care, and children will have access to technology to help them learn and activities to keep them engaged after school."
The plan, approved during last night's meeting of the Phoenix City Council, also prioritizes jobs/workforce development, small business assistance, vaccination, education and assistance for vulnerable people.
ARPA, the American Rescue Plan Act of 2021, was enacted by the U.S. Congress and approved by President Joe Biden in March. The $1.9 trillion economic stimulus plan distributes federal funds to cities, tribes and states to help decrease the damage done over the last year due to the COVID-19 pandemic. Phoenix will ultimately receive around $396 million over the following two years, delivered in two equal allocations.
The council's work centers on the first $198 million allowances Phoenix got in May. Highlights include:
JOBS. Members of Phoenix communities lost jobs when businesses closed or shut down due to the slowdown caused by COVID-19. Council approved $10 million for workforce training, and also wrap-around services such as childcare that will remove barriers for job seekers.
SMALL AND MICRO-BUSINESSES. More than $8 million will go to support businesses still struggling from the after-effects of pandemic slowdowns and shutdowns. Another $2.75 million will be used to support arts and culture organizations, so they can carry on their sustainable operations.
Numerous businesses are ready to re-engage but are having difficulties finding the employees they need. An additional $2 million will help these small operations find, train, and maintain employees.
VACCINATION. While vaccination numbers are growing, there are still two-thirds of the people in Maricopa County who have not received their shot yet. The strategic plan envisions investing $5 million in education, incentives and outreach to promote vaccine uptake.
Funds will also be used to transform mobile testing vans into mobile vaccination vans that can assist those who have a hard time taking off from work, or who may not be able to drive easily to a vaccination site.
EDUCATION. Both parents and students experienced sustained stress in 2020 as they tried to manage with online classes and the reality that students were falling behind in their studies. The Mayor and council members settled to allocate $28.8 million for education, youth sports and after-school programs.
This includes expanding wireless network availability, expanding early childhood education programs, College Depot programs that prepare teens for a college career, early literacy tutoring, sports league grants and parks after-school programs—all strategies aimed at helping kids make up for lost time and get back on track with their education.
ASSISTANCE FOR VULNERABLE POPULATIONS. A total of $28 million is intended to aid struggling families with mortgages, rent and utilities. Another $31.5 million will go to help individuals, families and military veterans suffering from homelessness, mental health care assistance and heat respite facilities.
"The decisions we made today put money where it matters," said Mayor Kate Gallego. "Although some sectors of the economy are booming, we still have small business owners hanging on by a thread, employees who lost their jobs and are trying to get back into the workforce and kids who have fallen too far behind in school—not to mention arts communities that have been at a standstill and veterans who are on the verge of homelessness.
"By offering targeted help to these groups, we give them a better opportunity for success and, in turn, improve the recovery outlook for our entire city."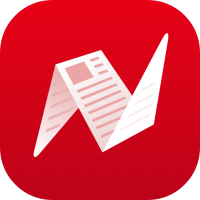 This is original content from NewsBreak's Creator Program. Join today to publish and share your own content.