PHOENIX, AZ — The city of Phoenix is looking for an artist or a team of artists specializing in three-dimensional works to produce two sculptural monuments.
These monuments will be presented to commemorate the diversity and unique spirit of the Eastlake Park community's deep history and extending evolution as a growing downtown Phoenix neighborhood.
The gateway monuments will be placed on the southwest corner of 16th and Washington streets, and on the southwest corner of 16th and Jefferson streets in the Eastlake Park neighborhood.
Artists from Arizona are encouraged to apply. This Request for Qualifications (RFQ) process is open to professional artists with expertise in three-dimensional artwork in durable media, who have project experience and collaborative design.
There is an Information Session on June 17 to provide prospective applicants more information about the RFQ. For those that cannot attend, this meeting will be recorded and available online at Phoenix Arts and Culture Youtube Page. Final RFQ submissions are due on July 9, 2021.
The chosen artist(s) will work together with the community and the city to capture the unique spirit of the community, by designing the street sculptures. Other than being reviewed by the community, the designs will also be reviewed by the Phoenix Housing Department, as well as the Phoenix Office of Arts and Culture.
Here is the estimated project timeline:
Call open for submissions
June 17, 2021, 10:00 a.m. to 11:00 p.m.
Artist Information Workshop (Optional)
Submission deadline
Selection panel recommends finalists
Project orientation for finalists
Finalists present preliminary concepts to the selection panel
Artist(s) contracted to develop design
For more information regarding the contest, please contact Romeo Rabusa at romeo.rabusa@phoenix.gov​ or 602-534-8334​​.
Interested parties can apply through this link https://artist.callforentry.org/festivals_unique_info.php?ID=8013.
And the Call To Artists can be accessed here https://www.phoenix.gov/artssite/Documents/Eastlake%20Park%20Monuments%20RFQ%20Final%202021.06.07.pdf.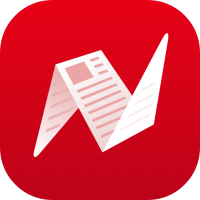 This is original content from NewsBreak's Creator Program. Join today to publish and share your own content.