PHOENIX, AZ — Across the country, the majority of people are financially insecure. In 2017, approximately 80% of all Americans reported living paycheck to paycheck, 70% of those surveyed have some form of debt, and more than half believe they will never be able to repay it.
Arizona has the country's fourth-highest rate of asset poverty, which is defined as a household's ability to cover three months' worth of expenses in the event of an emergency.
A major illness or injury, a death in the family, a broken-down car, or a leaky roof can all lead to homelessness for Arizonans who live paycheck to paycheck.
Only 66% of Americans could afford a $400 emergency. When the cost of an emergency rises to $1000, the proportion of people who can afford it falls to 41%. That means that more than half of the population would have to save or borrow money.
High rents, on the other hand, deplete bank accounts faster than low wages replenish them. Many savings accounts charge significant fees for balances under $500, making it difficult for someone working a low-wage job to save after necessary expenses.
Payday lenders exploit this problem, often trapping people into an expensive cycle of debt.
Seniors over the age of 62 make up more than half of those without a savings account. Seniors are also more likely to incur unexpected medical costs and take longer to return to work following an injury or illness.
High rates of social isolation, particularly after the death of a close family member, may leave a senior with few options in the aftermath of an unexpected expense.
Because of the numerous barriers to financial security, a sudden expense—or even a drastic pay cut or rent increase—costs many people their entire life. Even people who consider themselves to be financially secure may be one paycheck away from losing their homes.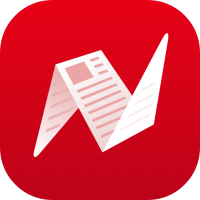 This is original content from NewsBreak's Creator Program. Join today to publish and share your own content.