PHOENIX, AZ – Central Arizona Shelter Service is the largest emergency shelter provider in Arizona.
Founded over 35 years ago, CASS has been providing a safe place for vulnerable families and adults.
Its service covers the entire metro Phoenix area and has been operating at full capacity 24/7, 365 days of the year. CASS does provide not only shelters but also a range of solutions to homelessness.
By having a roof over their head, those currently homeless can start rebuilding a new life. CASS has been helping young adults, single moms, children, and families.
Many of them have successfully found a workplace, started gaining eligibility for apartment rent and moved on from the shelter life. Some of them are now helping the shelter as volunteers.
Every year, the shelter supports nearly 10,000 homeless. Their mission is to "Empower men, women, and children with diverse needs to end their homelessness by providing shelter and supportive services".
As a non-profit charitable organization, they rely on supporters and donors. The organization will then distribute the collected contribution through programs and missions, which include providing training for the vulnerable community to start finding a job and get back on track.
Last year in the fall, the organization arranged a dinner gala called "Dining for Dignity" that was attended virtually by individual donors and sponsors, as well as tens of supporting companies. All the funds gathered were distributed to their clients and other shelters as well.
Find out more on how you can donate or volunteer at:
(602) 256-6945 x3043
development@cassaz.org
Address:
230 S 12th Ave
Phoenix, Arizona 85007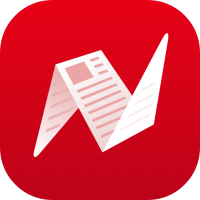 This is original content from NewsBreak's Creator Program. Join today to publish and share your own content.