PHOENIX, AZ — Arizona might be known for its heat and deserts. But, ask any local, and they'd tell you the state is so much more than that.
From ghost towns to indoor rainforests, if you're a traveler, here are the top five unique places to visit in Arizona that will offer you a fresh and fun experience.
1. Lake Peasant
Location: Peoria and Morristown in Maricopa and Yavapai counties, Arizona, USA
Did you know that Arizona has an immense lake named Lake Peasant? Located near Maricopa County, this beautiful place becomes a popular spot for water activities such as fishing and boating. In addition, you can also enjoy some other activities offered here, including nearby kayak rentals.
2. Ruby Ghost Town
Location: Nogales, AZ 85621, USA
Ever imagined visiting a ghost town in your area? Love something spooky but historical at the same time? Well, try visiting Ruby Ghost Town. Known as an authentic historic site with less of a touristy feel, visitors can explore and enjoy their challenging experience here.
If you're new to camping and want to stop there for the night, this place might prove difficult as the campsites here are very natural, meaning there is no running water or showers. Besides, you would need permits to stop by. However, your visit to Ruby Ghost Town might be an unforgettable one.
3. Flagstaff
Location: Near the southwestern edge of the Colorado Plateau, within the San Francisco volcanic field
Does the dry and hot deserts here in Arizona bore you? If the answer is yes, head up towards northern Arizona, where you can find lush, green forests.
Flagstaff is located in one of those forests. This place is a popular spot for skiing in the winter. But Flagstaff doesn't lose its charm in the summer as you can do many things here during the season.
Furthermore, you can also enjoy other fun activities such as camping, hiking or exploring museums on your next trip there.
4. The Arizona Science Center
Location: 600 E Washington St, Phoenix, AZ 85004, USA
Are you curious-minded persons or science lovers? Are you looking for something scientific but fun? The Arizona Science Center would be an excellent choice for you to visit, especially for families with kids.
Located in Phoenix, this science center features exhibits such as the Dorrance Planetarium and the Science Behind Bubbles. Children can learn many things they don't get from schools.
Since the pandemic is still happening right now, wearing masks and purchasing tickets in advance are required.
5. Grand Canyon National Park
Location: northwestern Arizona, USA
Ah, the Grand Canyon National Park. Most people would probably agree that the list talking about memorable places to visit in Arizona would not be complete without mentioning the Grand Canyon, right?
Aside from its breathtaking views, you can also enjoy a variety of hiking trails, including those among the rim and some that descend into the canyon. However, before coming here to go on a hike, make sure to bring plenty of water with you as this activity might be exhausting.
Follow me to see more articles like this.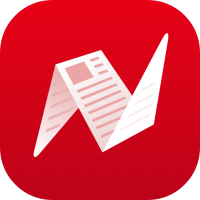 ...
This is original content from NewsBreak's Creator Program. Join today to publish and share your own content.