PHOENIX, AZ — Phoenix is the ideal place to see the giant saguaro cactus, the most iconic symbol of the American Southwest.
Saguaro cactus is a desert flora that can grow up to 52 feet in height and 30 inches in diameter. It can live up to 150 years, so when you see a 3-foot tall saguaro, it may have been around for 10 – 20 years.
Check out some of the best spots to find the massive cactus while you're in Phoenix.
1. The Phoenician Cactus Garden
Located inside a resort, the Phoenician Cactus Garden is home to more than 250 species of cacti and succulents, including the saguaro cactus. Not only it has a perfect landscape over the base of Camelback Mountain, but the garden is also lit up with festive lights during the holiday season. You can schedule a tour with The Phoenician's resident horticulturist or take a walking tour by yourself.
Location: 6000 E. Camelback Road, Scottsdale
2. CIVANA Wellness Resort & Spa Saguaro Garden
CIVANA is a wellness and spa resort with a calming view of a saguaro garden. Guests are encouraged to walk through the garden as a part of therapy. Besides saguaro, the garden also boasts other desert plants, such as agaves, palo verde, and mesquite trees.
Location: 37220 Mule Train Road, Carefree
As one of the most popular destinations in Phoenix, the Desert Botanical Garden is where you can shop for succulents and cactus. The 140-acre garden features 50,000 plant displays and almost 500 rare and exotic desert plants. Among these are nearly 1,000 saguaros, some of which are more than 50 feet tall. To get around the garden, you can take the Desert Discovery Loop Trail to get closer to the saguaros.
Location: 1201 N. Galvin Parkway, Phoenix
4. "Prickles" at the Arizona Center
Though saguaro will be most likely found in the desert, the Arizona Center is the only place you will find a saguaro in downtown Phoenix. 'Prickles' is one of the most popular saguaro cactus there, and you would not want to miss taking a picture with that one.
Location: 455 N. 3rd St., Phoenix
Boulders Resort & Spa earned the 'Best Golf Resort in Southwest' honors from Golf Digest for its courses and landscape. The rock formation on the golf courses is in harmony with the natural saguaros towering in-between.
Location: 34631 N. Tom Darlington Dr., Carefree
If you are not from the Southwest area, the saguaro isn't something you see every day, so you might want to take pictures when you spot one, but be aware that disturbing them can get you into trouble in the state.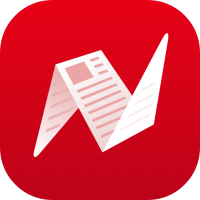 This is original content from NewsBreak's Creator Program. Join today to publish and share your own content.