Tony Eight Media/Unsplash
PHOENIX, AZ — Get a full experience of Phoenix by not missing out on the city's spectacular sunset. Enjoy the evening with a romantic outing or go on a hike with your family and end the day by watching the sunset.
From mountains to parks to the rooftop lounge, here are some of the best spots we have to watch the sunset:
1. South Mountain
(10919 S. Central Ave., Phoenix)
Dobbins Lookout is the highest point of South Mountain Park and Preserve at 2,330 feet. It will offer the best vantage point for sunset and the downtown skyline. You can hike on Hilbert Trail or take the route by car, but parking is limited.
2. Papago Park
(625 N. Galvin Parkway, Phoenix)
Hike up inside the Hole-in-the-rock, the perfect spot for downtown Phoenix and the desert oasis below. Plan your visit and don't miss the chance to visit Papago Park because the gate will close at 7 p.m. The park gates close c at 7 p.m., so plan your hike accordingly.
3. Desert Botanical Garden
(201 N. Galvin Parkway Phoenix)
Before watching the sunset explore the beautiful Desert Botanical Garden and learn about desert living, plants and people of the Sonoran Desert, and desert wildflowers, then watch the sunset from the desert.
4. Tempe Town Lake
(80 W. Rio Salado Parkway, Tempe)
Tempe Town Lake will over many ways for you to enjoy the serenity, but the best way to enjoy the sunset is from the water and rental a boat, kayak, or stand-up paddleboard.
5. From The Rooftop
(222 E. Portland St. Phoenix)
Experience the sunset accompanied by cocktails and light bites From The Rooftop of Cambria Hotel Downtown Phoenix Convention Center located in the Roosevelt Row Arts District.
6. Lustre Rooftop Bar
(2 E. Jefferson St., Phoenix)
Do you and your friends prefer to enjoy your sunset with a side of tequila? Then you might want to visit Lustre Rooftop Bar at Kimpton Hotel Palomar Phoenix. Enjoy the view from the heart of the city and sit by the poolside lounge seating.
7. Elements (restaurant)
(5700 E. McDonald Drive Paradise Valley)
The Elements at Sanctuary on Camelback Mountain Resort & Spa will offer you a fine-dining experience with an additional sunset viewing on its menu on Phoenix's most iconic landmark: Camelback Mountain.
8. Different Pointe of View
(11111 N. Seventh St., Phoenix)
Different Pointe of View at Pointe Hilton Tapatio Cliffs Resort will not only offer you sunset viewing followed by the city's lights at night but also a great American cuisine with Mediterranean influence, and you will also be surrounded by the Phoenix desert. Call 602-866-6350 for reservations.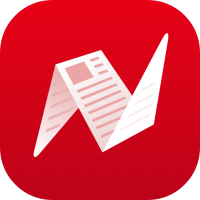 This is original content from NewsBreak's Creator Program. Join today to publish and share your own content.