Republican Allen West attended a super-spreader event on October 7, 2021, and two days later shared in a string of tweets that he had tested positive with Covid-19 pneumonia.
The incubation period for the coronavirus, on average, is usually 5–6 days from when someone is infected with the virus for symptoms to show. Still, it can take even up to 14 days, according to data from the World Health Organisation.
Now, suppose Allen West tested positive on Saturday or Sunday. That would mean he could have contracted coronavirus earlier during the week, and everyone who had contact with him from Thursday was exposed.
This means that it is possible that he could have had Covid-19 before attending the event. However, it is also possible that he might have contracted the virus from the event.
Given how deadly and highly contagious these new variants of coronavirus are, depending on how strong one's immune system is, the incubation period differs from one person to another.
There could have been fewer people attending this event, already sick with Covid-19 but asymptomatic with no symptoms. So, they served as carriers of the virus.
Being asymptomatic means that you have no symptoms. For example, If you live in a house with people with a Covid-19 infection and you have no symptoms, you may be an asymptomatic case.
According to the World Health Organisation, infected people can transmit the virus both when they have symptoms and when they don't have symptoms.
This is why it is important that all people who are infected are identified by testing, isolated, and, depending on the severity of their disease, receive medical care.
Now Allen West has been admitted to the hospital with a case of Covid-pneumonia, based on what he shared on social media, and he is currently receiving the best medical care the state has to offer.
As for contact tracing, there are rumours that the health department in Texas doesn't plan on doing any, and people who were in close proximity with Allen West may not isolate and quarantine.
What were the Covid-19 protocols for this event?
The Mission Generation Annual Gala and Fundraiser event was hosted at the Lakewood Yacht Club, with tickets costing $75.
It was attended by high profile middle-aged and older residents of Texas from a higher income earning class - because it was a fundraiser, so, deep pocketed class was fully present.
This means that any mood attendees are, it was impossible for their consciousness to fully be aware that Texas has just experienced one of the worst cases of Covid-19 and that they need to be vigilant.
Events like these also require stringent Covid-19 measures to ensure the safety of guests and workers who took the gig for some income.
However, with this event, no Covid-19 safety protocols were followed and there was no visible social distancing based on pictures floating all over social media.
Hundreds of people who attended may have been exposed to the novel coronavirus, seeing as a large majority of them were not vaccinated (if not all).
The ramifications of this super-spreader Republican event
Many people could also have comorbidities - this is an older age group. Not only this, but employees from a low-income background who were infected may end up infecting their family members too.
They are the ones who also rely a lot on public transport and will spread Covid-19 in those areas, and everyone will not have the resources to access proper health care.
West has excellent healthcare and access to monoclonal antibody treatment therapies for him and his wife, despite being criminally irresponsible if he indeed was the spreader of Covid at the event.
Allen West mentioned undergoing two treatments - Ivermectin and hydroxychloroquine - the FDA heavily advised against their use, even in emergencies.
However, not many of them will afford to be away from work for two weeks due to quarantine. They will have no pay, and the hospital bills will be impossible to afford.
If you know anyone that was at the Lakewood Yacht Club, Seabrook, Texas, on October 7 from 17:00, encourage them to go and get tested and notify everyone they may have been in contact with to do the same.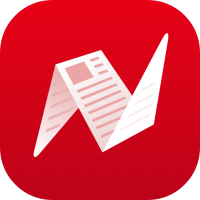 This is original content from NewsBreak's Creator Program. Join today to publish and share your own content.