Governor Ron DeSantis' is forcing schools with the highest coronavirus cases across Florida to halt their safety protocols or lose their funding.
The state of Florida has suspended funding for schools that mandated Covid-19 safety protocols to mitigate the spread of the virus.
According to data from John's Hopkins, five of the counties affected have the highest number of Covid-19 cases in the state.
This includes Miami-Dade, Broward, Orange, Palm Beach and Duval. Children among these counties were horribly affected by Covid-19 with many still dealing with Long-Covid.
Schools in these counties have some of the worst cases due to the highly contagious Delta variant that seemed cruel to pupils towards the end of summer.
In July, the Governor instituted a ban on masks in schools across the state, just before school terms started.
However, some schools took the state to court, challenging this and were lucky with the judge swatting DeSantis' ban on masks.
He later appealed the decision and won. Because schools are states controlled and managed, DeSantis' victory meant that he could sanction those that attempted to challenge him.
These are the states that have been financially sanctioned for implementing Covid-19 mandates:
Alachua
Brevard
Broward
Duval
Leon
Miami-Dade
Orange
Palm Beach counties
These districts instituted mask policies in all the outlying schools, and these mask mandates adhere to federal guidelines.
However, mask mandates go against state rules that require parents to have the 'sole discretion' in whether their children wear masks to school.
Since most parents in this state are republican, their stance on masks mandates and vaccines have been highly audible.
This means that there is no way their kids will wear masks, as doing that would give them an impression that they are following rules that the democrats have made.
What's the covid-19 situation like at the moment in Florida schools?
During August, few days after schools had opened, thousands of pupils across the state were forced to quarantine following a spike in positive Covid-19 cases.
Several schools in the state have had to shut down to allow principals, teachers, and staff to find ways to help manage and prevent the spread of the Delta variant.
The majority of the schools moved to classes online to mitigate the damage, and recently some began resuming in-person learning activities.
This increase in Covid-19 cases among children could be attributed to kids' return to school and the protocols that were not followed.
Governor DeSantis' legal battle with schools in the first quarter
Gov. DeSantis' fight with schools on Covid-19 protocols has been in full swing since August when infections surged.
In August, the Florida Department of Education withheld funds from two school districts that made masks mandatory in classrooms.
This was a threat by Governor DeSantis to schools that required students to wear masks, and this financial punishment had just started.
The penalty applied to two schools in the Alachua County and Broward County district with mask mandates, defying the Governor's order.
Broward County Public Schools released an official statement saying that they would continue to enforce its mask mandate for the time being.
This prompted U.S. President Joe Biden's administration to advise schools that are stripped of funding due to Covid-19 precautions to use the federal stimulus funds to even out the amount that has been cut by state departments.
Should parents and children be punished for deciding with principals and school management that Covid protocols are needed to mitigate the spread of the virus? Is Governor DeSantis fair? What do you think? Let me know in the comments. And if you think more people should read this article, share it on social media.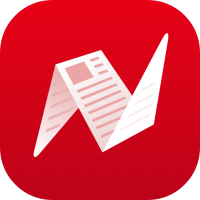 This is original content from NewsBreak's Creator Program. Join today to publish and share your own content.