The latest U.S. federal appeals court ruling on abortions in Texas will allow residents to be rewarded with $10,000 for initiating lawsuits against doctors who perform abortions.
Texas residents who want to score some cash ($10,000) will soon be able to do that after the "Texas Heartbeat Act" won the appeal.
This win comes two days after another court forced the state to suspend the abortion ban bill that was being tabled.
The abortion bill will make no exception for victims of rape or even incest. The female has to continue with the pregnancy full term.
The decision also came as some clinics in Texas had resumed providing abortions for the first time since the law came into effect in September.
Now, how does the $10,000 reward work?
A public member will have to sue a doctor who is performing abortions or sue anyone who facilitates abortions.
This lawsuit has to be initiated in cases where the abortion was performed after the fetal heartbeat was detected - which is usually around 6-weeks.
If the lawsuit leads to prosecution, the individual who made the case will be compensated under this new abortion bill.
This quick cash-grab is reportedly targeting a few medical personnel who allegedly declared that they would continue performing these abortions without worrying about what the state is forcing them to do.
Republicans say that when a health care worker is practising in Texas, they must abide by laws and regulations governing this conservative state or transfer to a more liberal state.
The ramifications of this bill and the $10,000 reward
This reward, however inviting it may seem to republicans, will encourage people to act as vigilantes.
It will lead to a lot of defamation cases, and way too many good doctors will be accused of something that they are not even guilty of.
Some doctors will probably be set up too and find themselves in situations where they tried to help without knowing they are being tricked.
Many black market sites are going to pop up, health implications and possible deaths of young teenage girls are also on the line.
The bill has also amounted to much backlash, with tens of thousands of women asserting their reproductive rights with protests and demonstrations.
Texas women have received worldwide support from celebrities and other influential people from the entire country, putting state leaders on a pedestal.
Republican Attorney General Ken Paxton has vowed to continue fighting and seeing that this bill is successfully implemented.
What are your thoughts? Will you be reporting doctors that are performing an abortion under the radar and score yourself $10,000? Let me know in the comments. And if you think more people should read this article, share it on social media.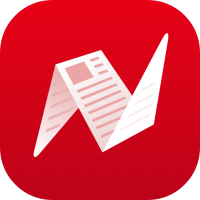 This is original content from NewsBreak's Creator Program. Join today to publish and share your own content.